Android L is the version of Android that we are eagerly awaiting and there are several reasons to justify that. We are not the only ones. To share the excitement with Android developer Community you can download several features and changes that Android L will officially bring later by the end of this year. So, if you don't own a Nexus 5 or Nexus 7, here are some of the Android L features you could try right now on your Android phone.
Android L Keyboard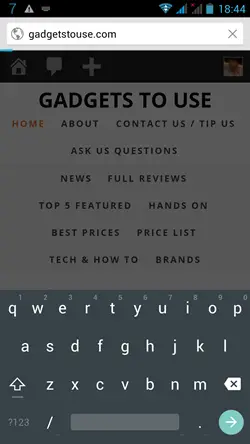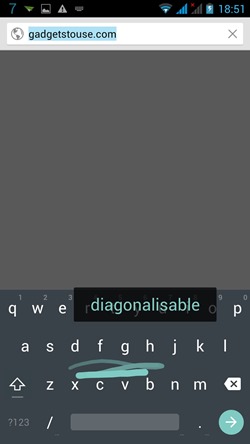 Keyboard is one of the most important parts of user experience. Even LG put a lot of stress on its new LG G3 keyboard while talking about features that will make a difference. Android L Keyboard was first Android L feature to get listed on Playstore and we have to say it works very well. We tested it with 512 MB RAM devices and dated devices like Micromax Canvas 2 running Android 4.0 ICS, and it worked smoothly on all devices, something which can't be said for other third party keyboard apps. Gesture typing is also very accurate and responsive.
ART Runtime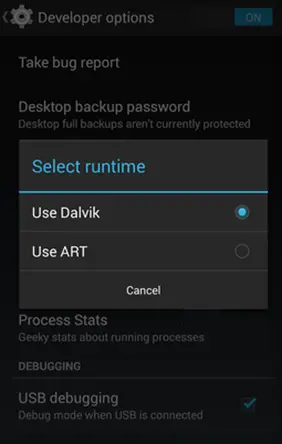 In case you have an Android KitKat smartphone, you can try switching to ART Runtime from Dalvik engine. Some old apps might not support this, but since Google will keep this is as the default runtime in upcoming Android L, you can expect all important apps to work fine. To enable developer preview, you have to tap 7 times on build number listed under settings>>about phone. Not all Kitkat phones will support this feature, we couldn't switch runtime on our LG G2 running Android Kitkat, but most phones with near stock ROM will support this. Switching to ART runtime will give you significant performance boost.
Lockscreen Notifications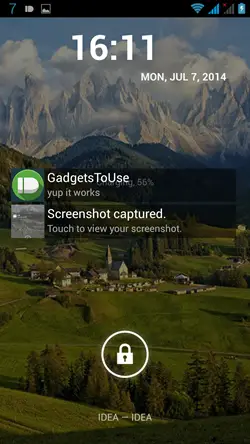 This might not work exactly like Android L, but to see notifications on your Lockscreen, you can download NiLS Lockscreen Notifications. The simple app pushes all your notifications on your Lockscreen ideal for a quick glance and you can swipe away the notifications individually or all at once. Those running Android 4.3 Jelly bean or higher can try HeadsUp Notifications which works better.
Google Play Service v5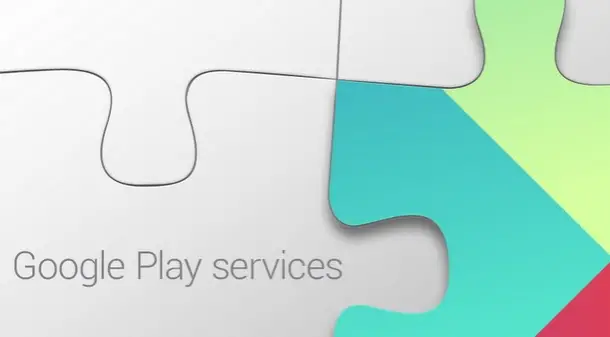 Google will now be delivering security updates via Google Play services. Google play services is the app which communicates with Playstore, controls all your updates and now it will also handle your Android security. You can download the APK of new Google Play Service v5, locate and tap on the apk and install it. You will have to check Unknown sources in your phone security before you proceed with this process. The new version will also bring services for Android Wearables and Play Games services along with several other features
All Android L wallpapers
Android L wallpapers are also available for download in case you want to further relish Android L flavor on your smartphone. You can click on the linked text and download all Android L Wallpapers on your device, without downloading any separate app. If you are running Android 4.4 Kitkat, you can follow the following XDA link to get some more Android L Apps. For Android L animations, and other tweaks you can download latest version of Nova launcher and enable options from settings
Boot Animation
Rooted users can also flash Android L Boot animation on all phones by simply clashing Zip boot animation file through your recovery, you can also download non flashable boot animation file and replace your original boot animation in your root file explorer. If you are using say, ES File Explorer, simply search for Bootanimation.zip in device (not Internal storage) and replace it with non flashable boot animation file fron the link. Boot animation won't add any functionality but you can have it if you are riding high on Android L spirit.
Android L Navigation Keys
For rooted users, An Xposed Module will allow you to change Navigation keys in line with the new Android L theme. You can learn more about Xposed Framework from our tutorial, in case you are already using Xposed Framework, you can simply download apk, enable it and reboot.
Conclusion
Following changes will help you experience upcoming Android L on your android phone and perhaps in few days we will see the new dialer apps and other apps ported from developer preview. Android L launcher theme for Nova Launcher is also available from Playstore, but it paints your icons into Android L colors which looks kind of weird. source