These days, smarphones are becoming an integral part of our lives and we tend to store a lot of data in them. Consequently, it becomes pretty tedious to search something that is stored on the device. In order to enhance the search functionality and make it more efficient, there is a Search button and widgets, but there are a slew of applications that can be downloaded to enable deeper searching. We have handpicked some of them for you to search through your Android device easily and accurately.
Settings Search
It could be confusing for you to find all the settings of your phone and it could consume a lot of your time in searching each and every setting and tweak your experience. The Search Settings app will of great help in this case as it allows you to search through the settings either via voice or keyword. You can also pick from the recent searches that you have already made or browse through the settings via alphabetical order.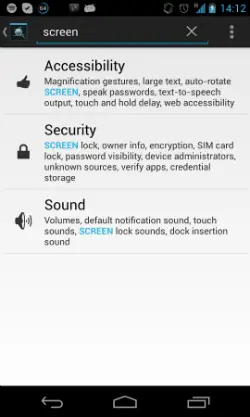 Inspire Launcher
The Inspire Launcher with Genius Bar helps in searching through Google applications such as YouTube, Maps, Play Store and others. This launcher is based on the Android KitKat based launcher and it can be used on devices that do not run on KitKat. The Genius Bar and recent apps appear when you swipe to the left from the home screen. Furthermore, the app also adds quick settings such as Wi-Fi toggle.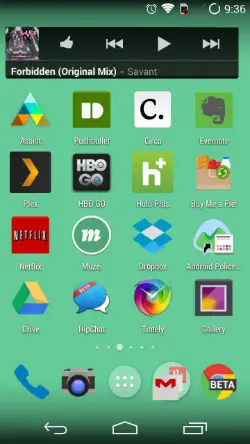 Google Now
Google Now, a personal assistant that enables users to get answers for their queries, perform actions with voice commanding and others. Instead of searching for an app that you desire to access, you can simply call out for any app installed on your device using Google Now and access it. Not only applications, you can also voice out to Google Now commanding to call or message any contact.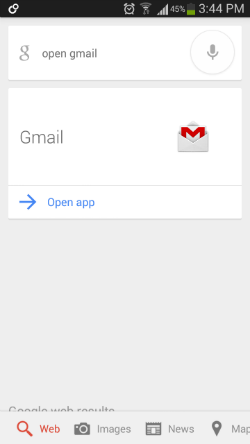 Contact Search+
With Contact Search+ you can search through contacts, postal addresses and organizations. This app helps in digging deep in to the Contacts to find out any information that you need. You will have to go to the Searchable Items configuration and check the Contacts Search+ option to include it in searching.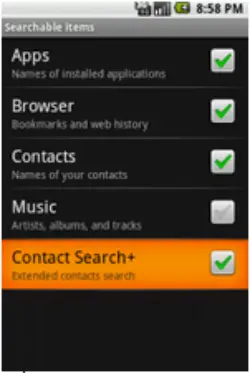 Google Gesture Search
The Google Gesture Search lets you quickly access through contacts, applications, settings, music and bookmarks on your Android device. For the same, you simply need to draw letters or numbers on the screen. The app keeps on refining the search results as you add more and more gestures and becomes better as it analyzes your search history. It is based on handwriting recognition that is used to draw letters on the screen with your finger or stylus.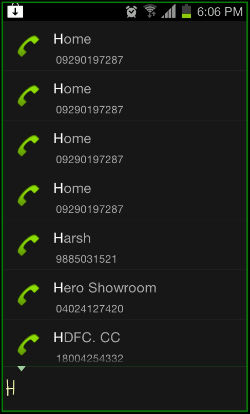 Similar Apps and Other Options
Besides the applications that are mentioned above, there are others in the Play Store uch as Quick Settings. Also, there are other options such as adding Search Widget, tapping the Mic button to enable voice search and more.
Conclusion
Usually, searching through the Android smartphones or tablets is one of the better search experiences as the devices include a Search button. But, the installing of these applications that we have listed out above will definitely make the experience more powerful.