OnePlus One, the 2014 flagship killer might soon land on Indian shores if the efforts of the nascent company succeed. In a dedicated forum post, OnePlus One has stated that it will keep its efforts to enter Indian market very transparent and share their progress report on online forums.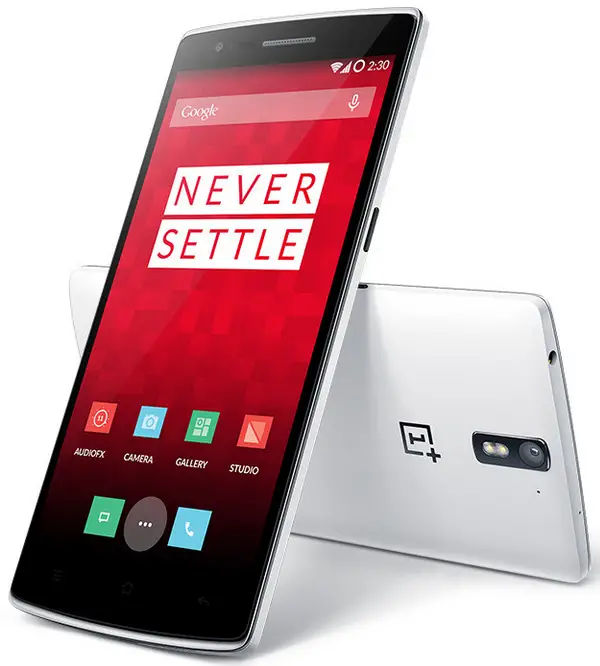 "Over the past months, we've seen tremendous interest from India, despite not having launched there. We have many customers in India purchasing to the US, and then asking a friend to bring it over or trans-shipping it. Some have even purchased the device from scalpers. Looking at our traffic, India ranks number 8, outweighing many of our launch countries.
It's safe to say that we're interested in India. Being such a young company, we also know that India is a huge challenge. We're all about creating a great user experience from end to end. We understand that there are lots to learn, consider and set up before we can officially launch in this vast country."
The message makes it clear that OnePlus will next target India and if it manages to do this in right time, results could be revolutionary, as the phone with "Never Settle" tagline will bring top end flagship specifications to as low as 20,000 INR mark!
The OnePlus One is powered by 2.5 GHz Snapdragon 801 chipset with 3 GB RAM, 16 GB/ 64 GB Internal storage options, 13 MP/ 5MP rear-front camera and 3100 mAh battery. On the software front the phone will run on CynogenMod 11S ROM out of the box. You can read the complete details on our OnePlus One Quick Review.
This could replicate the success of phones like Xiaomi Mi3 and Moto G in India, if OnePlus manages to get rid of the notorious invite system. It seems now it is just a matter of time before OnePlus arrives as Carl concludes his message to Indian fan's
"We've heard your calls, and have been listening. So let's try something new and do this together. We'll be as transparent as possible and keep you posted about our progress, and would love your input while working towards this goal. It will neither be fast or easy, but I'm sure it will be an amazing ride. Talk soon!"
Key Specs
| | |
| --- | --- |
| Model | OnePlus One |
| Display | 5.5 inch, Full HD |
| Processor | 2.5 GHz Quad Core Snapdragon 801 |
| RAM | 3 GB |
| Internal Storage | 16 GB/ 64 GB |
| OS | Cynogen Mod 11S based on Android 4.4 KitKat |
| Camera | 13 MP/ 5 MP |
| Battery | 3100 mAh |
| Price | $299/ $349 |
OnePlus One – Never Settle