Time is a significant factor in everyone's life and we need to manage it efficiently. If you are looking some proficient countdown timer and stop watch applications to download on your device in order to make proper use of time, here we have listed some of the best applications that can help you in achieving the same. Well, have a look at the applications listed below and decide which one will suit you the most.
Runtastic Timer
The Runtastic Timer is more than a stopwatch or traditional alarm clock. It helps in setting numerous timers on your Android device and save different settings for these timers. The customized timers can be used any number of times while carrying out different tasks such as workout, study time and more. Furthermore, the app displays both the total time and the time left as well.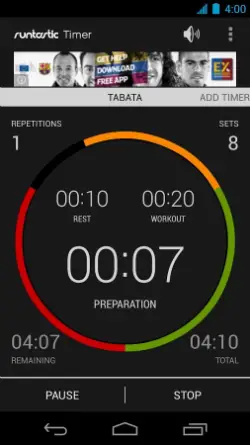 Countdown Timer
Countdown Timer is a high quality short interval timer and a quick alarm clock that displays large digits. It is a simple, reliable and battery efficient app that comes with a handy widget. By saying interval timer we mean that it can be used for short durations instead of days. The widget features a minimalist and elegant design with a grid size of 2×1 that does not occupy much space on your home screen. Further, its battery efficient feature is an advantage that makes it standout.
Talking Timer
The Talking Timer is an interesting timer application for Android devices that talks. It has a simple and clear interface that is easy to use and accurate. This is the only timer app that can talk and alert you at regular intervals. This could be ideal for chefs, babysitters, professional games and in hospitals greatly. It has a beautiful display and low resources that make it power efficient.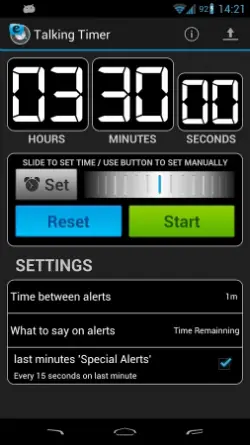 Digital Timer
The Digital Timer app is a free and reliable stopwatch and countdown timer for Android devices that has a unique design. The app is free from ads and spam and it has a beautiful and simple digital design. It is easy to use with large touch targets that make use of the entire screen real estate. Even while running in the background, the app consumers zero power and hence, the countdown alarm rings even when the app is not running.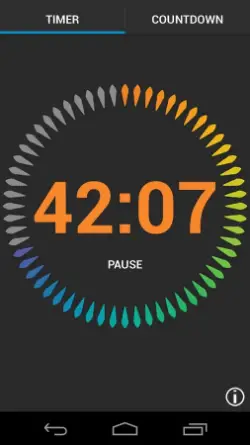 Multi Timer StopWatch
The Multi Timer StopWatch is a beautifully design app that includes multiple independent timers that can run simultaneously. Also, you can choose a unique sound for each timer to realize when a set timer has elapsed. With this app, you can experience simple and beautiful timer widgets with customizable color and size.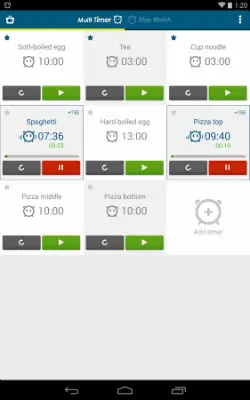 Other Similar Apps
Besides the applications that are aforementioned, the Play Store has a slew of other applications including Beautiful Timer, Fullscreen Countdown Timer, Digital Stopwatch & Timer and Simple Stopwatch & Timer free.
Conclusion
If you are looking for an efficient application that can be a convenient countdown timer or stopwatch for your Android device, these applications that we have mentioned above should suffice for your requirements. You can download and use these free applications to get a superior user experience.