Since most of us enjoy multimedia content on our smartphones ppi busting displays, it is important to choose the best one. You will often find that your player doesn't support a particular codec or container and in this situation it's easier to try another player than go codec hunting. It is also possible that your player supports one .AVI container file and rejects another because the second one has a different codec. To know more about why this happen you can read our tutorial. To solve your problem just try one of these players.
MX Player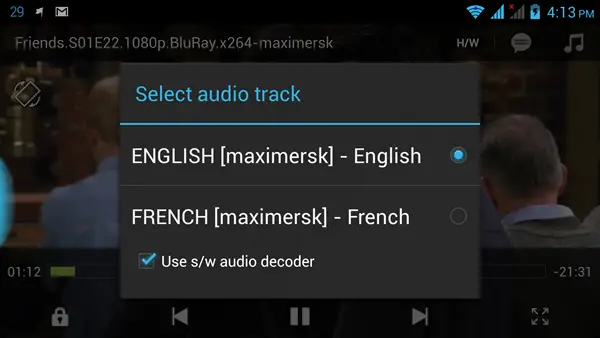 MX player is one of the most popular Android players which you will come across. It carries the perfect mix of features, codecs and simplicity to sail through most general purpose audio-video requirements. You will have to sometimes download a few codecs on some devices and this can be annoying. All frequently used options like subtitles, etc are easily accessible by taping on the main screen. The app can track your last used location, a very important feature to look for in your primary player. Overall if you have to play basic multimedia files, MX Players is the one you should try first.
BS Player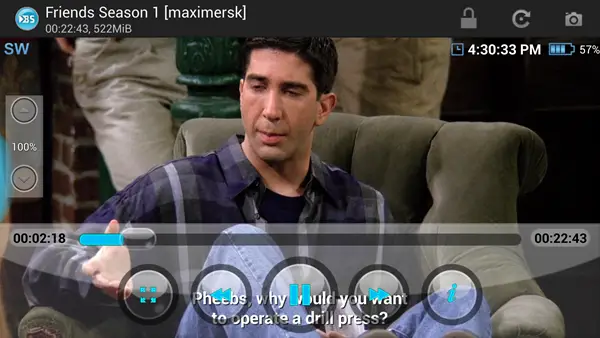 If you frequently require subtitles for videos that you watch, BS Player will serve you best. The player can automatically search for subtitles online. If you have subtitles on your phone it will automatically put them on. You can still look for other subtitles online and it will pick the last downloaded ones. There is also a camera icon to click screenshots while watching videos. The library view however isn't very pretty, yet it's well organized
VPlayer
The Vplayer deserves a mention because of its neat interface and well organized settings menu. Quotidian users can toggle with the settings easily and the find all options in the right place. It isn't very subtitle friendly but it does allow you to tweak with subtitle fonts, size and color. It also allows you to add live streams from Youtube.
MoboPlayer
MoboPlayer is the player which can handle pretty much any codec that you will come across. If you can't play your media file on any of the other players, MoboPlayer will be your best bet. The major downside is the shabby UI which is why this often remains as a secondary player on the device.
Another strength of this player is that it supports folder view and scans your sd card and phone when you launch it for the first time. If you have organized your media files in folders, that is how they will appear in the player. The major highlight is the Multi windows feature which allows you to browse other apps and view your hardware decoded videos simultaneously.
VLC Player Beta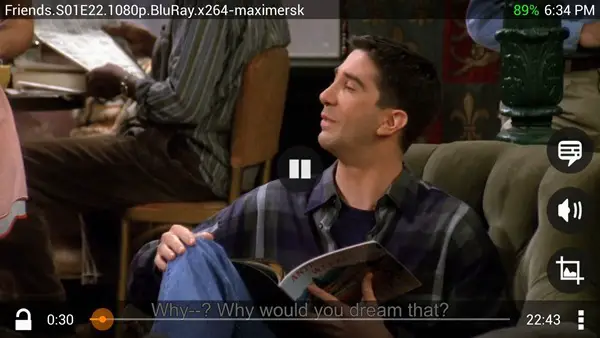 Though VLC Player is still listed as beta, even after around 2 years of launch, it is worth having. We didn't encounter any app crashes so far, but it does lags sometimes. The app has definitely changed a lot since it was first presented and works when others don't. Everybody loves VLC Player on Windows and the app carries the same positives and limitations across to the android platform. The highlights include great Codec support and sleep timer.
Some other Android Players
Apart from above mentioned players you can also try, Real Player, RockPlayer 2 , DicePlayer and WonderShare
Conclusion
The choice for your primary player will depend on what UI is in line with your taste and perhaps on some specific functions that you may desire. If you come across an unsupported file, it's easier to try a separate player than manually locate and install a codec. If you use some other player as your primary player let us know in the comment section below.