A report that surfaced on Monday claimed that the popular Chinese vendor Xiaomi's offering – Redmi Note smartphones upload data to China based servers without the permission of the users. On Wednesday, the Xiaomi's Vice President, Hugo Barra denied the report in a Google+ post calling it "severely misinterpreted".
In the post, Barra has made it clear stating, "An article severely misinterpreted a discussion thread asking about the Redmi Note's communication with a server in China. The article also neglected to refer to a Chinese version of this Q and A already posted on the Xiaomi Hong Kong Facebook page. MIUI does not secretly upload photos and text messages."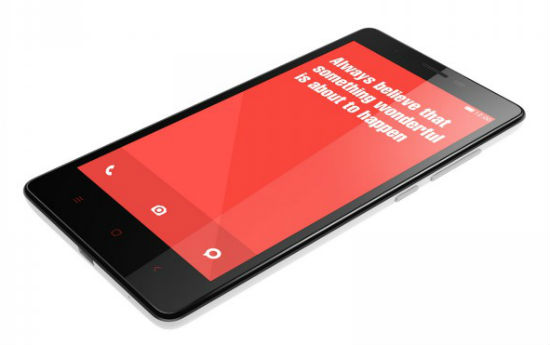 The report claimed that the Redmi Note was connecting to an IP address hosted in China automatically and sending data back when it is connected to a Wi-Fi network. The data that was sent to the China server is said to include photos in the media storage and text messages. Mi Cloud was off during the whole experiment.
For this allegation of connection to China based servers, Barra has clarified that MIUI that is the firm's proprietary skin topping the Android platform on the Xiaomi phones would request the public data such as greeting messages in the messaging app from the Xiaomi servers at regular intervals. It will also check for OTA update notifications via these servers. It is made clear that the communications happending between the MIUI on Xiaomi smartphones and the Chinese servers contain only non-personal data that does not breach the user privacy.
It was also clarified that the photos on the device's media storage can be uploaded to the Mi Cloud only manually and it works similar to the other cloud syncing solutions. It requires the uses to sign in before the phone would upload the messages or photos to the cloud. Also, during the Q&A session at the Indian launch of the Xiaomi smartphones, a similar question of concern was raised regarding the Mi Cloud privacy and it was clarified by the company executives. For complete Xiaomi explanation head on to the source link below.
From the reply of Xiaomi's Vice President, it is looks like the company is very much concerned on the privacy of the users. Consequently, the users of the Xiaomi handsets need not worry about privacy threats such as uploading of photos on the Chinese servers as such an issue will spoil the reputation of the China based firm and will deter its global expansion efforts.
Source 1, 2, 3