The Xiaomi Mi3 that was launched after much fanfare in India is failing to quench the needs of the hopeful consumers who are eagerly waiting to get their hands on the device. Despite being let of for sale for four times in a month, the smartphone has gone out of stock from the exclusive retailer Flipkart. Understanding that a whole lot of consumers are still aiming at buying the elusive handset that hardly comes in stock, those at BuyHatke have revealed a trick.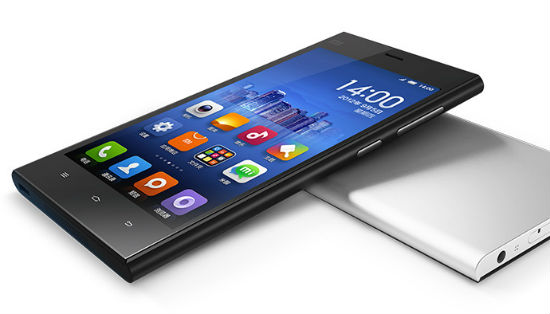 Well, the company claims that their Chrome browser extension is the best bet to acquire the Xiaomi Mi3 on its next sale slot slated to happen on August 19. As per Flipkart, the exclusive seller of the handset claims that over 75,000 registrations have been made for the fifth batch of sale that will have only 20,000 units. Hence, buying a Xiaomi Mi3 unit this time would be an almost impossible task for most consumers as the stocks get cleared in less than two seconds.
These flash sales have resulted in scarcity and difficulty in getting the hands on the Xiaomi Mi3 in India. However, the Chrome browser extension of BuyHatke will add the smartphone to your Flipkart cart soon as it goes on sale. But, you will have to register with Flipkart in order to be eligible to take part in the sale and the Chrome browser extension should be enabled. Also, the Flipkart page listing should be opened in Chrome browser and you should be signed in few minutes prior to the sale slated to debut at 2 PM on August 19.
The authenticity of this claim is still not known and we need to try it out when the sale commences on Tuesday to assess its performance. Again if you want to find out if this extension really works then follow the procedure mentioned below.
1. Ensure that you have registered on Flipkart for the Xiaomi Mi3 sale beforehand so that you are eligible for the purchase. You can do this at this link
2. Install the Comparehatke addon from this link.
3. Subscribe to Xiaomi Mi3 alert from their extension options page.
4. Ensure that you have the Chrome browser open and you are logged in into Flipkart with a good internet connection at least 5 minutes before the sale starts.
5. The extension should not be in the 'disabled' state at that time. The Chrome extension would open a new tab of Xiaomi Mi3 product page where it would add the product into the cart when the sale starts.
6. Do not close that tab. In case you accidentally close it, you can open it by clicking here.