Unlimited data plans are scarce these days leaving the smartphone and tablet users with the concern of having to watch out for the limit in order to avoid paying excess charges to the service providers. The ultimate reason for the same is that there are numerous background applications that eat up your mobile data to a large extent. Hence, you will have to first find out those culprit applications that consume the cellular data. It might sound tedious to keep a track of the data usage plans, but it is actually simpler if you know how much mobile data is being used up by your device. Here we list out three possible ways using which you can find out those data-hogging applications on both Android and iOS devices.
My Data Manager for Android
With the My Data Manager app, it is pretty simple to track those applications that consume too much of mobile data. For this, you will have to simply install the application on your Android device and open the Data Manager to know how many MB or GB of data any app is using. To ensure that your cellular data plan does not get too dry, do cancel the particular apps from running in the background or uninstall it from your device. The Data Tracker feature in this application will help you in tracking the data, Wi-Fi and roaming data usage, whereas the App Tracker will let you know those applications that use the most data.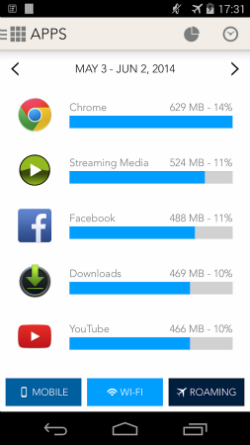 Normal for iPhone
Normal is an application on the iTunes store that will help the iPhone users to find out the reasons that result in battery drain. Unlike the other battery tracking applications that simply display the apps that consume a major part of your cellular data, this one makes use of crowdsourced data from all the users who use the app in order to offer tips on how to enhance the battery backup. For instance, Normal suggests that you kill the Google app in order to save 1 hour of your battery life instead of simply displaying the stats. Also, it shows you if your battery drain is normal as compared to the other iPhone users with the same model.
Onavo Count
Onavo Count is a hot favorite when it comes to data usage tracking on both Android and iOS platforms. The highlight of this app is that it will let you know how much data you spend on a particular app in comparison to other users using the same. All you need to do is give the app your billing cycle and date and it will keep an eye on the data usage. It will show you those applications that use most of your data and when enabling you to either avoid using them. This application will rank the applications based on the data usage and this way you can easily come to know those apps that run in the background hogging on your mobile data.
Download Onavo Cound for Android, iOS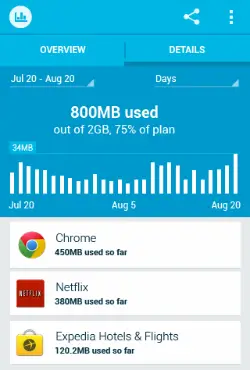 Sync Frequency
The Sync Frequency can save your mobile data from being used up by the background applications as it will sync the data only when the device is connected via Wi-Fi. Hence, you can configure the Sync Frequency by heading on to Settings -> Accounts -> Reduce Sync Frequency. This method of saving the mobile data by setting specified Sync intervals can be done for applications such as Gmail, Dropbox, Evernote and social networking apps like Facebook.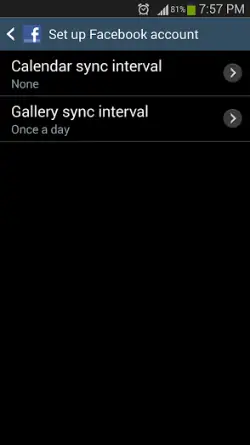 Tips to Save Cellular Data from Background Apps
Besides these aforementioned data usage monitoring applications and options, there are a few noteworthy tips that can help in saving your mobile bill from emptying your wallet. Check them out below:
Ensure Wi-Fi is Enabled
Sometimes you land up in spending high data mainly because you have turned off Wi-Fi and have forgotten about it completely. Consequently, your mobile data gets used up by the data hogging applications that make them cross the limit and increase your bill. So always make sure that Wi-Fi is turned on in your device to avoid excessive data usage.
Restrict Background
Have you heard of this setting that can restrict the background applications from using the mobile data? Well, the Restrict Background feature when enabled will solve almost all your concerns regarding excessive mobile data consumption. All you need to do is go to Settings -> Data Usage -> Restrict Background. Enabling this option will upload to the cloud based services such as Dropbox and Google+ only when your device is connected via Wi-Fi, thereby leaving your mobile data intact.
Cloud Storage Settings
These days, we tend to use the cloud storage services freuqently and this will also end up in eating up the mobile data. Thereby, it is recommended that you be highly cautious regarding the cloud storage and social networking applications that will constantly connect to the server for updates.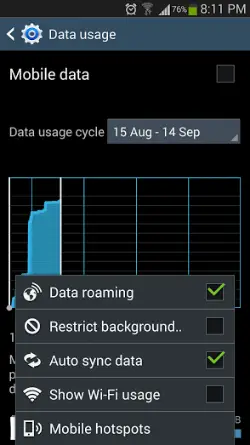 Conclusion
Apart from the above mentioned tips and applications, you can take up some key precautions such as changing the YouTube settings to low playback resolution of 360p or 240p while watching videos as the default in 720p HD will consume too much of your data. Moreover, the usage of applications such as Pocket will store web pages that you browse in order to read them later soon after you device connects to Wi-Fi.