Power banks are increasingly becoming popular these days, understandably so as we expect a lot more from our pocket friendly companions in the booming digital age. Xiaomi powerbanks will be up for grabs next week (although they are already available through unofficial channels) for nominal price of 799 INR and 999 INR depending on the capacity you choose. Let's walk you through our initial experience with Xiaomi 10400 mAh battery bank.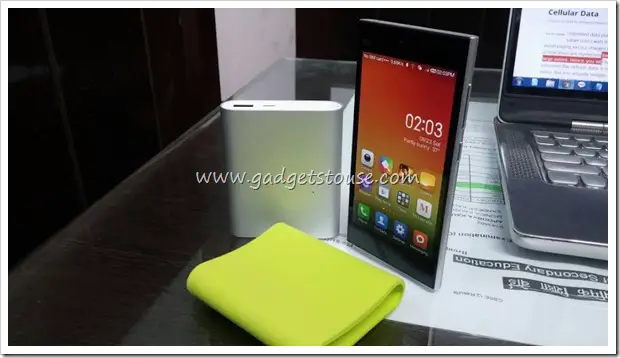 Official Specifications
Power Source: DC 5V
Input Current: 2.0 A
Output Current: 2.1 A
Charging Time: 5.5 hours with 5V/2A charger and 12 Hours with 5V/1A charger
Size: 90.5 x 77 x 21.6 mm
Weight: 250 grams
Safety: Input OVP, OCP, Output OCP, OVP, Thermal Protection,
Others: Auto detect plug in and Plug out, Awake once plugged to charger
Xiaomi 10400 mAH Power Bank Unboxing, Review, Features, Original or Fake Check and Overview [Video]
Design and Build
The Xiaomi Mi Power bank has a unibody aluminum design, and has been anodized for a better grip. The power bank is very compact and you can even carry it in your pocket, easily so in your travel gear. Xiaomi also promises that the outsides are corrosion resistant, which makes it a durable product. A random color case also comes bundled with the device for better feel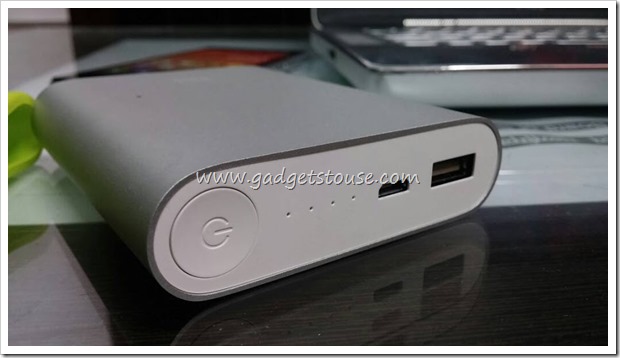 The curved edged power bank houses all ports on single edge. There is microUSB for charging the power bank, a USB port to drive current, a Power button and LED indicator. On the whole, Xiaomi Mi Power bank is all that you need – as far as design and build quality goes.
Performance
The thing that we like about Xiaomi Power bank is the fact that it can accept up to 1.5 – 2 Ampere of current and output the same if you have a phone which accepts it. This was a pleasant surprise from a battery pack which costs less than 1000 INR. When we tested our unit with charge doctor, we hot around 1.3 Ampere current while charging Mi3. The 16 cm USB cable was fine for charging devices but if you need to plug in your wall charger look for something bigger.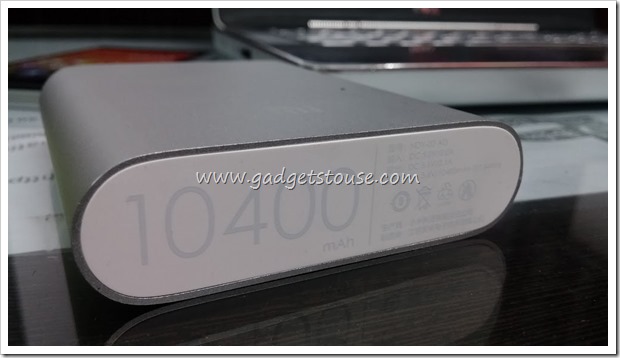 With a 2 Ampere charger, Xiaomi Mi Power Bank experience will become more comfortable. The power button is used to fire up the 4 LED indicators. Like some cheap power banks the light from one LED will not intersperse with others. Each LED represents 25 percent charge. There is only one USB port and thus you can charge only one device at a time. We could charge Xiaomi Mi3 twice from the battery pack.
Durability
According to Xiaomi, Mi Power Bank's micro-USB port is tested to withstand 5,000 insertion/removal cycles, and the bigger USB port will last for 1,500 cycles. This sounds pretty good. Xiaomi has tested these extensively for high temperatures. The power bank also employs control chips by Texas Instruments for safety and efficiency.
What you Must Know Before You buy One
If this is the first time that you are buying a power bank, this part is meant to help you balance your expectations. Bigger batteries means they take more time to charge. It is really irritating to charge your smartphone, which is why many get attracted to a high capacity power bank in the first place. Xiaomi Power bank takes around 12 hours to charge with a 1 A charger or around 6 hours with a 2 Ampere charger.
This is better than what most other cheap power banks are offering, but still you must balance your expectations. The high capacity will benefit you a lot, say, when you are on excursions and perhaps will be a life saver when you are lazing around at night, are running out of charge and don't want to part with your bed or your smartphone. We would also like to see OPPO VOOC charging in these devices someday, but that's certainly not happening at these prices.
Ideally a 10000 mAh battery power bank should charge a 2000 mAh smartphone battery 5 times, but in practical scenario, that is never the case. The 10,400 mAh battery bank can charge our Xiaomi Mi3 (3050 mAh) about twice. So this is the second thing that you should know.
What we Like
High input and output current
Large capacity
Nice Build
What we Don't Like
No wall charger in the box
Only One charging port.
Conclusion
Xiaomi Mi Power bank is one of the best you can buy at 999 INR only. We liked the quality of the device but also recommend you to buy a 2 Ampere Wall charger (with good quality USB cable) if you want it to be a part of your day to day usage, and not be a device which lies around in the drawer till you plan your next trip. Xiaomi Mi Power bank will be available for purchase on Flipkart next week. Like all things Xiaomi, you can expect it to run out of stock pretty soon.