It's no news that Xiaomi Mi3 is one of the most sought after smartphones in India, but Xiaomi's decision to suspend the sales of Xiaomi Mi3 definitely comes unexpected. The company will now focus on Redmi 1S sales in India for the next few weeks and most likely the Mi3 Saga has ended in India.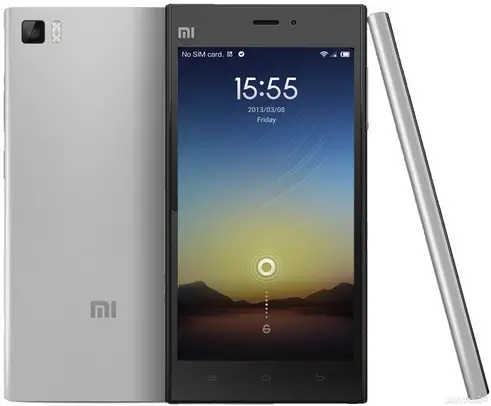 Source of all Xiaomi troubles in India stem from their underestimating Indian demand and the fact that they can't do much to cater to it – thanks to months of production already scheduled in advance. The exact reasons for discontinuation of hot selling Mi3 haven't been stated yet.
Xiaomi Redmi 1S which will retail for 5,999 INR will be the next hot selling Xiaomi on the block with extreme value for money features. Though Xiaomi has assured that they will beef up the stocks for Redmi 1S, learning from their past mistakes but the flash sales are still expected to last mere seconds.
After the first flash sale where servers crashed, most other sales lasted for 2 to 3 seconds which left most people frustrated. For now you will be able to buy Xiaomi Mi3 only via black market channels.
Xiaomi will  sell Redmi 1S and Redmi Note in the new 2-3 months and then it will be time for Xiaomi Mi4, the new Xiaomi Flagship. Xiaomi hasn't taken the final call on Mi3's future in India yet, but this temporary suspension is most likely to stretch indefinitely.
Key Specs
| | | |
| --- | --- | --- |
| Model | Xiaomi Mi3 | Xiaomi Redmi 1S |
| Display | 5 inch, Full HD | 4.7 inch, HD |
| Processor | 2.3  GHz Octa Core | 1.6 GHz Quad Core Qualcomm Snapdragon 400 |
| RAM | 2 GB | 1 GB |
| Internal Storage | 16 GB | 8 GB, Expandable up to 64 GB |
| OS | Android 4.4 KitKat | Android 4.3 Jelly Bean |
| Camera | 13 MP/ 2.1 MP | 8 MP/ 1.6 MP |
| Battery | 3050 mAh | 2,000 mAh |
| Price | Rs 13,999 | Rs 5,999 |