In the current market scenario, the entry-level smartphones are getting highly popular as the manufacturers are packing them with advanced specifications despite their affordable price tags. As a result this particular market segment is growing swiftly enticing the consumers.
In the meantime, Videocon Group has managed to come up with six feature phones with smart aspects and stylish looks in the V-style lineup. The devices are 'Smart', 'Mega', 'Grande', 'Curve', 'Flip' and 'Mini' and they are priced between Rs 1,299 and Rs 2,950 making them reasonable.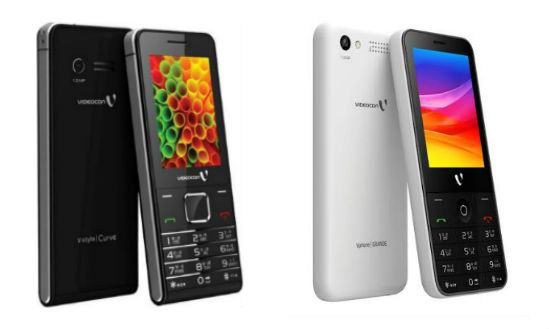 In the company statement, it is clear that Videocon Mobile Phones is targeting the aspiring youth audience in small towns across the country with the V-style portfolio of devices.
V-style Smart is a touch screen phone with a high resolution display and preloaded applications like Facebook, Whatsapp and more that render a smartphone like feel to the handset. Interestingly, this device is priced reasonably at Rs 2,950.  Talking about the V-style Mega, it arrives with a 3 inch IPS display that delivers excellent viewing angle. This phone is priced at Rs 1,999 despite its ultra-slim profile featuring with a leather-like textured back panel.
The V-style Curve is stylish with a glossy body and it is recommended for those users who prefer to own stylish devices keeping them updated with the trend. What makes it that stylish is the curved edges and slim profile for a pricing of Rs 1,749. On the other hand, the V-style Grande is given stylish back covers in Blue and Black colors. By default, users will get a white panel with the device priced at Rs 1,899.
Videocon V-style Flip has a trendy flip-cover that is usually a part of the premium smartphones and it is priced at Rs 1,749. Lastly, V-style Mini is a mini feature phone that comes with a stylish design and it is priced at Rs 1,299.
Regarding the launch, Mr. Jerold Pereira, CEO, Videocon Mobile Phones says, "Today, consumers are much conscious about how their gadgets look and thus always look out for devices which feature style factor. Gone are the days of big, uninspiring and bulky devices, which are now replaced with stylish and functional feature rich devices. It is to address this emerging aspiration that we have introduced the V-Style feature phone range that offers best in class looks and features. With the V-style range the consumers will now not be embarrassed carrying their feature phone in their peer group as their own phone will compete with costly smartphones in terms of style, looks and features. With this range we bring back style in the feature phone category and introduce the range as a game changer."