Tonight Apple will unveil the next iPhone(s) and after countless rumors, we will get to see what Apple iPhone 6 is really about. The cryptic invite for the event doesn't say much, but substantial sources and all the leaked info promises something big is around the corner. Here are that we will be watching out for tonight.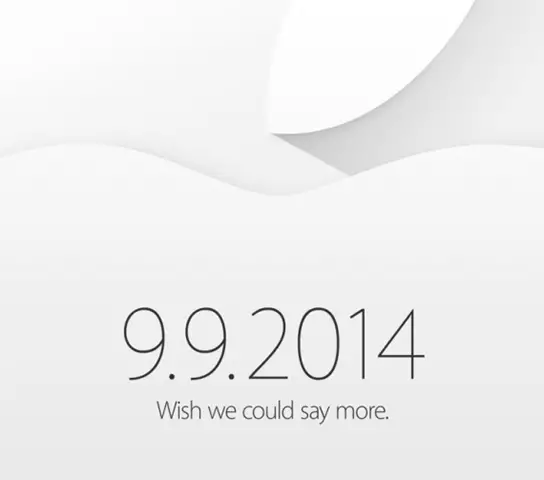 Apple iPhone 6
Like last year, this time too Apple might launch two iPhone models, with bigger 4.7 Inch and 5.5 Inch display sizes. While most manufacturers have moved on to larger display sizes, Apple has remained adamant so far. It would be interesting how Apple justifies the shift to larger display size.
Apple is also expected to include a one handed operation mode and bigger batteries in the new iPhones. Apple A7 Cyclone impressed everyone with its unmatched performance efficiency, let's see how far Apple will be pushing it with the new A8 chipset.
iWatch
Apple might not launch its first wearable iWatch just yet, but we can expect a preview of the same at today's launch event. Nobody has nailed the smartwatch concept just yet, but Android Wear devices seem to be a step in the right direction. There are huge expectations from Apples first wearable and it will be the most interesting thing tonight in Apple's kitty.
iOS 8
Apple demoed iOS 8 at WorldWide developer conference in June and today apple is expected to announce its rollout for other iPhones, while the new iPhone 6 will be the launch vehicle for iOS 8. The new iOS 8 brings several new features including a new notification center, New spotlight search, support for third party keyboards, Health App, New Message app, Widget Support, Home automation, Family sharing and more.
NFC Payments
NFC has been part of Android and Windows Phone devices for quite some time, and looks like Apple is all set to embrace this technology as well. While NFC payment support was incorporated in Android KitKat, there is still time before that materializes.
Apple however has already tied up with Visa, Mastercard and American Express to make NFC payment a reality. The new payment methodology will perhaps also make use of Fingerprint sensor, to make better use of its potential. What apple does, others follow. We might soon see major retail stores accepting payment using NFC chips with a simple touch of your smartphone.
iPod
It's time for Apple to refresh its iPod range as well. We saw the last update in 2012 and perhaps Apple will update its portfolio to keep up with changing times and improving software. Apple is not expected to refresh iPod shuffle and Classic this time and perhaps they might even be discontinued.
Date for Release of OS X Yosemite
Since iOS 8 has a new feature, Continuity, which lets you seamlessly switch between your OS X and iOS 8, we can expect Apple to announce a date for the release of OS X Yosemite at the launch event tonight. Similar to Maveric, this update will also be available for free.
Conclusion
Apart from these expected arrivals, Apple might also talk about its future of beats streaming music and perhaps how it plans to integrate Beats headphone technology with the new iPhones, although it's too soon to expect them bundled with iPhone 6. Compared to last year, rumors have been scarce this time which make tonights event, even more interesting.