MHL or Mobile High-Definition Link is a very useful technology which allows you to transfer everything on your smartphone screen to much bigger display, and needless to say, this opens up all sort of possibilities. In spite of several productivity amplifying and pure fun based applications of technology not many are using it. GadgetsToUse has an opportunity to interact with Rob Tobias, president, MHL, LLC. Here are some questions and there answers for you to read to better acquaint yourself with this budding technology.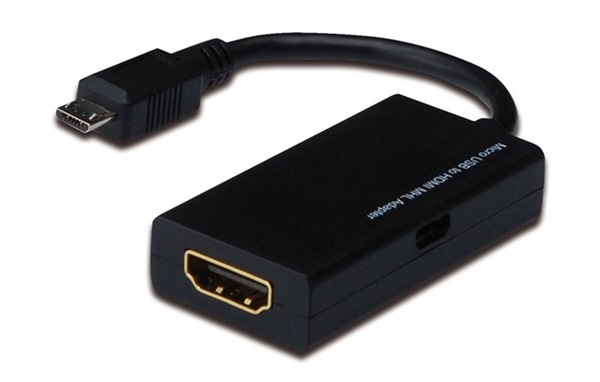 What is MHL?
Mobile High-Definition Link (MHL®) technology allows you to easily connect your smartphone, tablet, or other mobile device to HDTVs, digital projectors, in-dash automotive displays, and a rapidly expanding ecosystem of other devices. Developed by Silicon Image as a member of the MHL Consortium (along with Nokia, Samsung, Sony, and Toshiba), MHL technology features a single-cable, 5-pin digital interface that transmits video up to 4K UHD resolution and surround audio while simultaneously providing power to your mobile device. It can be used over any connector type to allow video and power to be shared between devices without requiring additional connectors to be added, which is ideally suited for devices where space is at a premium.
What other features are included in MHL 3.0?
On August 20, MHL® announced its MHL 3.0 specification to address the latest consumer trends for connecting a mobile device to displays, marking major advancements in the areas of audio and video transmission over an MHL link. A bi-directional data channel enables concurrent 4K video and high-speed peripheral support of mass storage and input devices such as a keyboard, mouse, touch-panel monitor (or multiple monitors). This transforms mobile devices into portable PCs that allow consumers to work anytime and anywhere.
MHL 3.0 also supports HDCP 2.2 — supporting content owners' requirements to ensure the secure delivery of premium content. Manufacturers can offer consumers the ultimate 4K Ultra HD experience at home when watching blockbuster Hollywood movies, TV broadcasts, sports and more from their mobile device to the big screen.
MHL 3.0 Features:
4K (Ultra HD)
Simultaneous high-speed data channel
Improved Remote Control Protocol (RCP) with support for peripherals such as a touch screen, keyboard and mouse
Power charging up to 10W
Backward compatible with MHL 1 and MHL 2
Latest HDCP 2.2 content protection
Enhanced 7.1 surround sound with Dolby® True and DTS-HD
Connector agnostic – uses as few as five pins
Support for simultaneous multiple displays
How do you know if your device supports MHL?
If you want to know if your product has MHL you can check out our product list here: http://www.meetmhl.com/MHLEnabledProducts.aspx. In addition, you can scan your smartphone using this QR code to immediately find out if it has MHL here: http://www.meetmhl.com/DoIHaveMHL.aspx.
Will MHL arrive on Windows phones and iOS devices?
MHL can be used with any phone that outputs video through a connector.  It is also OS agnostic.  We are continuously talking with global smartphone OEMs, but we are not at liberty to discuss their product roadmaps.  Please contact the respective OEMs for more information.
Where can I find an MHL cable in India? What is the price range?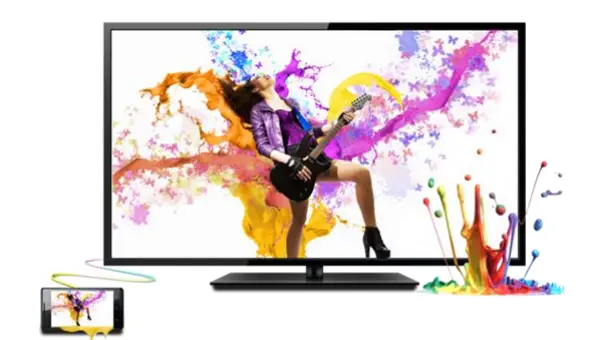 MHL cables are available online on various e-commerce sites such as amazon.in, flipkart.com, shopclues.com and many more. On the retail side, all Sony stores stock MHL cables and many multi-brand outlets stock MHL accessories. The price of the cable is the discretion of manufacturer and retailer.
How is MHL different from a Bluetooth or HDMI?
HDMI is defined to connect to Blu-ray Disc players, set top boxes, and other fixed devices to large displays in the consumer electronics space. HDMI Founders are focused on the requirements in these segments. Thus, a separate MHL Consortium was created with market leaders in both the mobile and CE space to address the mobile to display connectivity requirements that include uncompressed video, audio, data, and power all in a low pin count interface that can be used with any connector. Bluetooth addresses different consumer use cases that include wireless audio (no video) and HID keyboard and mouse. However, it does not address the use cases that MHL technology focuses on.
Do you think MHL will be threatened by wireless technologies (like Wi-Fi Direct) in future? Do you plan to go wireless in the coming future?
MHL was developed as a wired technology optimized for mobile devices, with one of the primary features being the ability to charge the mobile device when connected to a larger display.  MHL is also connector agnostic so that it can repurpose existing connectors both on the source (i.e., mobile device) and sink (i.e., display) sides.  This saves OEMs money by not having to add a new connector.
MHL will continue to be a wired interface standard, but co-exists with other wireless technologies such as WirelessHD®, as we believe there are certain applications which are more suitable for a wired connection, while other applications may call for a wireless connection.  A good example of this is wired Ethernet vs. wireless on PCs.
Does MHL provide certification for MHL cables and MHL-HDMI adapters?
MHL certification is required for all products including MHL cables and adapters. Companies must be an Adopter to receive certification and in order to sell/ship products they must go through a testing process to guarantee interoperability and stability. We want to deliver the best user experience.
What was the response you received for Dual Screen App Challenge?
Silicon Image had over 210 people register for the Dual Screen App Challenge, and they received 15 qualified applications spanning a variety of use cases including gaming, slide shows, photo sharing, and even a dual screen app to help the visually impaired.
How was the response from India? Do we have any winners from India?
Three of the qualified apps were submitted from India, and one of those, Dual Screen Pic Viewer, was a "Popular Choice" winner.
How do you plan to promote these apps?
Silicon Image is still evaluating all of the Dual Screen App Challenge submissions and will be working with the developers to refine them and ultimately bring them to market.  We're excited about the commercial viability of these apps.
Does the MHL Consortium have future plans to introduce some official Playstore apps to better use MHL technology?
MHL is looking into this, so check back with us soon. Having great content that looks better on the big screen is essential in raising awareness of MHL technology among consumers.
When can we expect MHL powered smartbooks to launch in India?


We are working with several Indian manufacturers and technology brands and hope to launch smartbooks in India very soon. Please look out for more updates on this from us in the near future.
What is your vision for future use of MHL technology?
Founders are from top-tier brands and want to ensure we're on the forefront of technology. While we cannot provide any forward looking statements in terms of our technology, we are very excited about the many different use cases that are possible with MHL technology. This includes:
Automobiles – Connecting your phone to an infotainment unit to access GPS, music and other apps
Education – Connecting your phone to a projector instead of an expensive laptop to display classwork, lessons, and more.
Professional – Connecting your smartphone to your TV monitor and pairing a Bluetooth keyboard and mouse to work anytime, anywhere.
Medical – Carrying around an MHL device that will give the doctor access to patient files in secure and portable way.
Airplanes – Potentially adding MHL inside airplanes of the future so passengers can connect their mobile devices to seatbacks to watch movies and TV programs.
Fitness – Potentially adding MHL to elliptical trainers to charge their phones and give them access to all of their favorite mobile content while they work out.
MHL can be used as a thin client interface that is secure and portable that can be used in various industries such as medical, business, and education.
What challenges do you face in emerging markets such as India?
Instead of challenges we actually see a tremendous amount of opportunity. MHL technology is very relevant for consumers in India. People in India love their smartphones and understand the value that MHL technology delivers.
MHL technology allows you to get the most out of smartphone device. With one simple connection you can transform your mobile device into a PC, gaming console, and set-top-box. For example, connecting a smartphone to a big screen like LCD/LED TVs gives a tremendous user experience whether you're sharing pictures, watching a video you captured, or viewing a full length movie.
When can we expect MHL 4.0 to be launched?
We cannot speak specifically to our roadmap, but always try to stay ahead of the technology curve when it comes to our specifications. Our Founders are industry leaders in the mobile and CE space and help us define the direction of future specifications.