Microsoft CEO Satya Nadella, today announced at an event in Delhi, that Microsoft will offer commercial Cloud services –Azure and Office 365, from local datacenters by the end of 2015.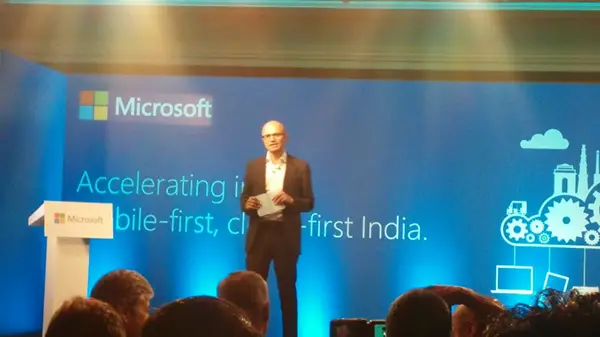 Cloud services aren't very popular in India, but all that is expected to change in coming years. With this new approach, Microsoft plans on accelerating public and hybrid cloud adoption in India.
With data centers within the country, organizations will benefit from data sovereignty, lower latency and geo redundancy. This will perhaps help users put more trust in Microsoft's cloud services.
"Microsoft is deeply committed to helping people and organizations thrive in our mobile-first and cloud-first world – that's why we are proud to offer our commercial cloud services through local datacenters" said Satya Nadella.
"We partnered with Microsoft to transform IT into a source of competitive advantage for fortis and realized significant benefits by transitioning our systems and applications to their cloud services. Being the first Global cloud players to announce availability of its India datacenter, Microsoft has reinforced its commitment to the Indian Market and is uniquely positioned to address growing IT requirements of healthcare industry for both productivity and platform solutions.", Said Varun Sood CIO & Head strategic initiatives Fortis Healthcare.
"Microsoft's proactive and on-hands approach to solidify and enhance the IT Infrastructure for BollywoodHungama.com – India's pioneering and leading entertainment website- has resulted in a very strong relationship between both organizations. Bollywood Hungama now not only uses Microsoft Azure for the background infra but also gains from the Microsoft's Investment in its expertise and resources to enhance and deliver better customer facing applications. This relationship is driven from the top management right down to the technical teams with both organizations focusing on an extended association which is bound to grow exponentially with more localized services being delivered by Microsoft in India." Said Amit Vora CTO, Hungama Digital Media Entertainment PVT. LTD