A big Hi to all the readers of www.gadgetstouse.com we would like to thank you all to be with us and spend your valuable time reading us. We have been getting a lot of queries from readers who ask us which phone to buy and from where so that they can get the best deal. From 4th of October to 11th of October we are going to address the all the queries related to buying the best smartphone tablet or any other gadgets you may be looking for. Our team will provide you the best tips to select the best smartphone, tablet or tech gadget you want to buy. We will clear all your doubts over the email or twitter or facebook.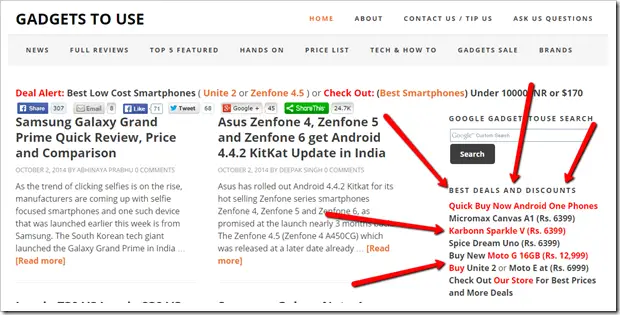 How We Can Help
We plan to help through Email, Facebook Message and Twitter Replies to that you can buy the best gadget as per your requirement and price budget. Below are some essential things you need to tell us so that we can help you better.
Where to Find the Best Deals and Best Prices
You can check out our store for smartphones, tablets and other gadgets or just check out the latest affordable devices in the Best Deals and Discounts in the right sidebar.
What We Need Before We Can Tell What To Buy
We need the following from you..
What You Want To Buy  ( For Example Smartphone, Tablet, Laptop or Other Device )
Your Preferred Brand (Optional )
Your Preferred OS (Optional )
What Price Budget You Have
What Are Your Requirements or Usage ( Gaming, Big Battery, Smooth User Interface or Big Display )
Once you share above mentioned info, expect a reply on the same day or in next 5 hours of query submission, we will try to answer you as soon as possible but at times due to high load the responses may get delayed, but they will reach you in next 12 hours.
Email would be the best way to contact us, get suggestions, our advices and best deals for you. You can email us on ask[at]gadgetstouse[dot]com or simply use the contact form below to send us your query. But if email does not sound great option to you can follow us on twitter on our id Twitter.com/gadgetstouse and send a reply to us or you can like us on Facebook on our page (Facebook.com/GadgetsToUse). We will reply all emails queries on priority and those who send using contact form below.
[contact-form-7 id="26015″ title="Ask Us and Buy"]