Google's Android operating system is the most adaptable, versatile and efficient mobile platform in the market. Of course, iOS is its direct competitor, but it lags behind in the race when it comes to customization, feel and openness. Google is taking more control of how Android looks and feel with the introduction of Material Design, which is attractive, smooth and resource efficient, but most leading OEMs continue to stick with there custom UI to personalize their devices.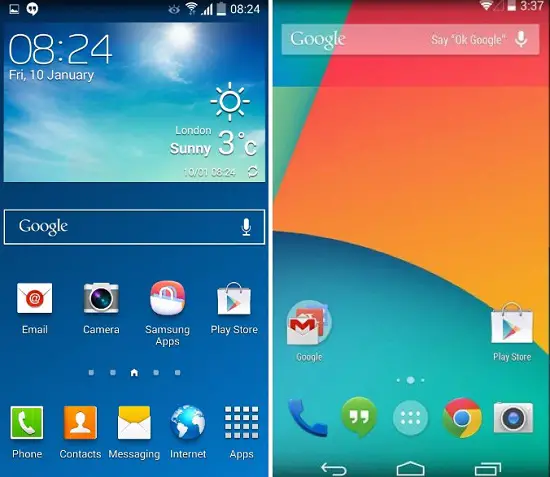 On the other hand, the manufacturers use their own specialized UIs on their offerings to provide a different experience than the stock Android and this is the custom UI. For instance, Samsung devices has TouchWiz UI, HTC offerings are topped with Sense UI and so on. These will provide a host of new features thereby marking a difference between them. The choice of selecting the type of Android depends on individual preference and here we come up with some major distinguishing factors between the Stock and Custom Android.
Premium Features and Applications
Of course, there would not be too many features such as gestures, launchers and others in those stock Android based devices. Also, the quick access to settings, data, Bluetooth, Wi-Fi and others in the notification tray is not supported in Stock Android. It could make the users look for custom launchers to enhance their user experience. But, this type of ROM has a host of Google stock applications pre-loaded in it and will provide access to the Services of Play Store.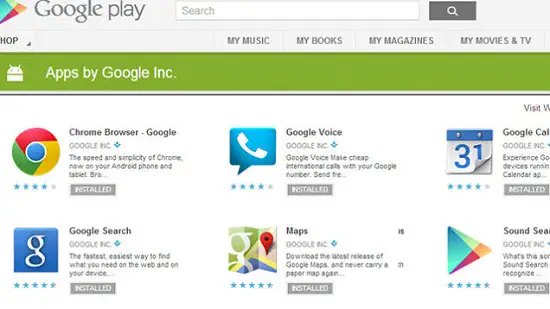 On the other side of the coin, if you are looking for premium applications and features, it Custom Android should be your choice as it comes with signature applications such as music player, widgets and others. So, if you are looking for a slew of features to keep your smartphone experience unparalleled, you ought to choose Custom Android. But, you might get only the Play Store app or not even that out-of-the-box and will have to download all that you want to use.
Performance
Stock Android does not compromise when it comes to performance. The devices based on this unmodified ROM provide a great touch response, fluid experience without any lag or clutter and minute bug issues. In comparison, the performance of the custom ROM based devices is not as impressive as stock Android as the possibility of a smoother UI is pretty less. There are numerous issues regarding lag in UI and bugs. Hence, it is the stock Android that is more responsive and superior in performance, especially on the low end hardware.
Customization
Custom ROM can be tweaked as per your requirements as you can install or remove any application, modify the background services and more. In this case, the Custom Android is better than Stock Android in terms of customization. This way, you can have quick access settings to the notification tray that is not an option in the stock version of Android.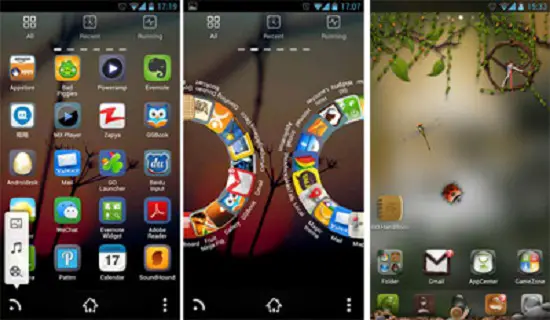 Security
Stock Android based devices are highly reliable and secure as they are free from bloatware. On the other hand, the custom ROM devices face many security issues such as the recent one from Xiaomi alleging that sensitive user data is sent to Chinese servers. If you want a highly secure Android user experience, stock Android should be your choice.
Android Updates
The primary advantage of Stock ROM devices is that they come with the latest android version out-of-the-box. Also, these devices receive upcoming firmware updates in a timely fashion. For instance, the newly launched Android One devices and Google's Nexus lineup of devices that run on the latest iteration v4.4.4 KitKat are slated to be the first ones to receive the Android L update.
On the other hand, getting the latest Android update Custom ROM devices is a tough job. Most entry-level and mid-range devices do not receive even minor updates despite the hardware of the device supporting them. Only high end devices receive updates, but they too would not be the first ones to get updated.
Battery Life
Usually, battery life is a crucial factor that serves a major deciding factor in buying smartphones. Stock ROM with fewer resources will provide an exceptional battery life and thereby render a good battery performance. In comparison, the custom ROM devices use more resources than Stock Android offerings. Consequently, the battery performance of the custom ROM is less when compared to Stock ROM devices.
Conclusion
Unlike other mobile operating systems, Android provides options to easily customize the look and user experience of your system. If you are using stock Android, you cannot get access to rooting that prohibits you to install advance apps, change system permissions or settings, but you can very well achieve it using a custom ROM. Though it is the choice of user, many enjoy stock ROM. The primary reason for the same being the warranty and guarantee in case of any problems.