GOQii Inc announced the exclusive launch of GOQii Life on online retailer Amazon India. The GOQii Life service is first product in the world that merges an advanced fitness tracker and a mobile application to a personal training service in order to make the product an ideal one for fitness enthusiasts.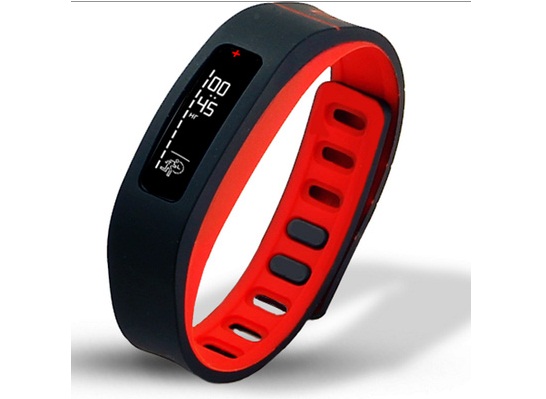 The GOQii ecosystem offers its users a holistic system by providing a wearable fitness tracker and a personal coach along with support backed by world class experts. Furthermore, the tracker encourages the user experience by converting steps into Karma Points, GOQii's virtual currency to support the user's social cause of choice. Also, it adds a social media angle by letting the users to cooperate with other GOQii users using the application across a social interface.
The mobile app in the new GOQii Life is supported by some renowned fitness experts across world and coaches like Kendra Markle, behavior experts from Stanford and Luke Countinho, leading nutritionist and 'International Collaborator 'with the University of Yale, Griffin – Prevention research center, U.S.A. This will enable the consumers in accessing the personal trainers easily.
GOQii launched a beta variant of the device earlier this year and after receiving international praise in a short time span, the vendor has launched the device. The product will arrive with GOQii band, GOQii Personal Coach service and GOQii app compatible on both Android and iOS. The GOQii pack is exclusively available on Amazon.in for a pricing of Rs 3,999 onwards.
Regarding the launch, Vishal Gondal, Founder & CEO of GOQii Inc, said, "At GOQii, we are passionate about providing our consumer all the support needed to stimulate their body, mind and soul and to achieve a permanent shift to a healthier and more fulfilling lifestyle. Amazon is not only a marketplace but a brand established over the proven record of consumer-empowering innovations, and its dedication to deliver consumer delight to its consumer is aligned with the experience we wish to provide our users."
Also, Samir Kumar, Director Category Management, Amazon India, said, "We are excited to be the partner of choice for GOQii Inc. and offer our customers the exclusive access to GOQii Life, a unique fitness device especially during the ongoing festival season. This partnership gives us the opportunity to forge deeper engagement with fitness enthusiasts across the country and aligns with our vision of offering customers in India the widest selection at low prices, fast and reliable delivery, trustworthy shopping experience and add excitement to their festival shopping."