Update 17-10-2014: HTC has now launched RE Camera in India priced at 9,990 INR
HTC also introduced a periscope like camera device, RE Camera, which functions on the same principles as GoPro camera. You can use it to click images and shoot videos in and stream the footage live or playback later.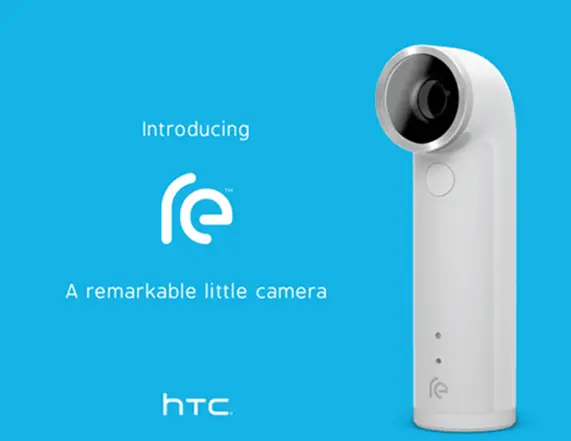 "Combining incredible hardware with unrivalled software, HTC is reinventing the way we think about imaging," said the Taiwanese firm's chief executive Peter Chou."We are taking you out from behind the viewfinder and putting you back where you belong, at the heart of the action."
We can't say that we share the same sentiment, not yet. The RE camera features a grip sensors which powers it on whenever you pick it up. Imaging hardware includes a 16 MP sensor 1/ 2.3 Inch inches in size. You can record 1080p videos at 30fps and 720p videos at 120 fps. The lens is however fixed focus, so the device isn't meant to capture close range shots. The wide angle lens will ensure that everything in the scene gets captured well.  A shutter button rests under your thumb and can be used to capture images or trigger video recording. Blinking LED lights will indicate video recording and other states.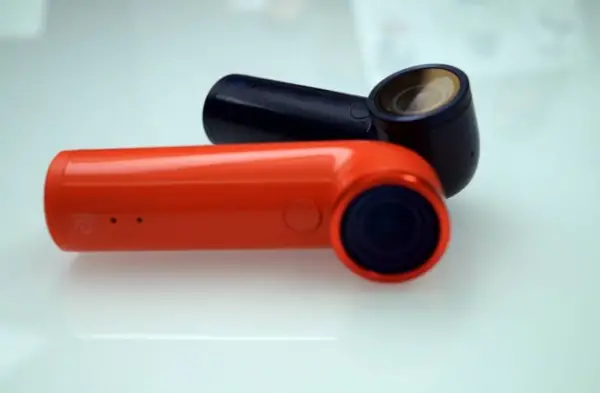 There is support for 128 GB MicroSD card (8 GB bundled with the device) along with Bluetooth LE, WiFi, microUSB, HD Microphone and a 820 mAh battery which will last for 1200 16 MP photographs and 1 hours 40 minutes of full HD Video recording.
RE Camera is dust and water resistant and weighs only 65 grams. The images and videos captured will automatically sync with your Android 4.3+ or iOS 7+ smartphone via RE App. The RE Camera has been priced at $199 and availability starts later this month.