Manufacturers are gearing up to launch thin smartphones and phablets that will make it easier for users to carry their offerings along. While Gionee was known to launch the world's slimmest smartphones such as the 5.5 mm thick Elife S5.5 and its successor Gionee Elife S5.5 measuring only 5.1 mm in thickness, the record was broken by Oppo. Well, lately Oppo R5 got unveiled with a very thin profile measuring a mere 4.85 mm.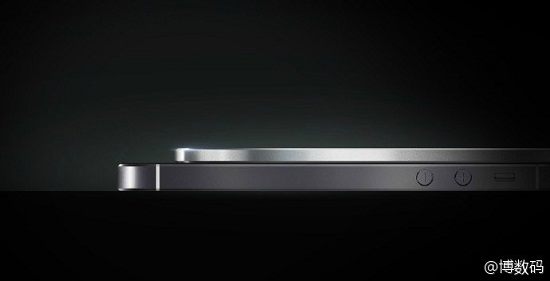 Now, it appears like Vivo will be surpassing both Oppo and Gionee as it is rumored to be prepping an even thinner device. Lately, the Chinese smartphone vendor took to the microblogging website Sina Weibo to tease a trio of snaps showing the yet to be announced smartphone.
In the images, the Vivo smartphone appears to be compared with the iPhone 5 or iPhone 5s and based on the Liliputing estimations the former would measure around 3.8 mm that truncates to 0.15 inch only. This amazingly thin profile is claimed to have been achieved by an impressive feat of engineering. However, we should know what the handset houses inside to achieve such a slim profile, though it is believed to be decent.
Anyways, we can be sure that the Chinese vendor would have compromised on the inclusion of a micro SD card slot as in the case of Oppo. While this is acceptable provided there is ample native storage capacity, the lack of a headphone jack for weight loss may not be acceptable by many. The sacrifices, if any made by Vivo will come to light only after an official launch of the device.