Xiaomi has already launched a 10,400 mAh power bank and now the Chinese manufacturer is all set to launch a 16,000 mAh power bank with a larger capacity. The power bank is slated to go on sale in China starting from this month for a pricing of $21.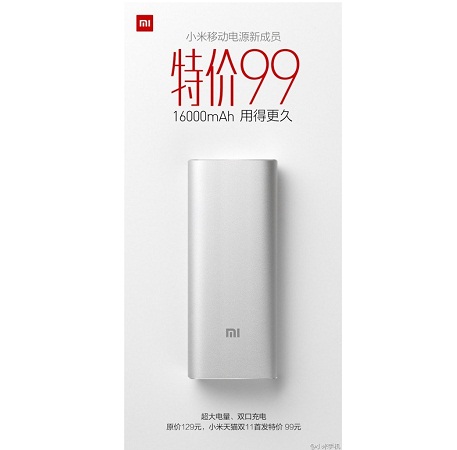 The Mi 16,000 mAh power bank looks slimmer than the 10,400 mAh model and it will be released on November 11. As an introductory offer, the device will be priced at $16 for one day, after which it will cost $21, provided stocks are left.
Xiaomi launched the Mi 5,200 mAh and Mi 10,400 mAh power banks in India in the sub Rs 1,000 price bracket, but there is no word on what could be the pricing of this new higher capacity mode. This power bank would be pretty useful for those who use multiple gadgets as it provides more offline charging solutions.