Pioneer India Electronics, leading in-car entertainment system manufacturer has come up with the Pioneer HDJ-500. This is a sleek and stylish headphone that carries an impressive price tag of Rs 8,590. The Pioneer HDJ-500 is designed to suit home and club use.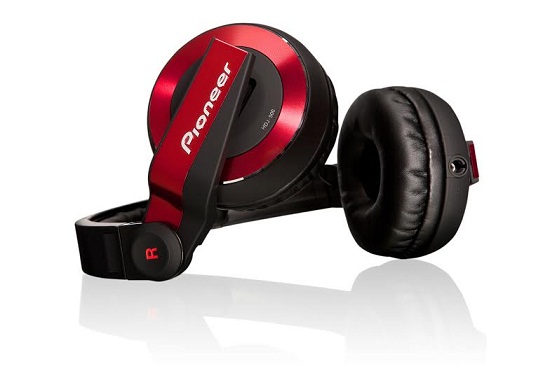 The Pioneer HDJ-500 is capable of swiveling the right ear housing by 60 degrees and features a flexible headband. This enables DJ's to listen with just one ear, while the other will be exposed to the monitor speakers and crowd reactions.
Other than clubs, if the user wants to enjoy music on the go, the Pioneer HDJ-500 features a single sided replaceable cord that can plug into the left side of the headphone. This cord is of two types, a 1.2 meter coiled cord that can be extended up to 3 meter for DJ'ing and a 1 meter straight cord for personal listening.
The Pioneer headphone is sound engineered in order to reproduce a rich low-range sound output. The effective sound pressure is increased by utilizing Pioneer's newly developed 40 mm (diameter) driver unit and by narrowing the ear pad opening in order to reproduce crystal clear sound.
The Pioneer HDJ-500 is available in five color options such as black, white, red, green and violet.
Regarding the launch of Pioneer HDJ-500, Mr. Gaurav Kulshrestha, Manager of Marketing & Product Planning, Pioneer India Electronics said, "Pioneer headphones are known for its unparallel sound quality and product durability. Especially when it comes to Pioneer DJ, we are the most preferred brand in the world of DJ's, studios & clubs. Today sound quality and style are no longer reserved solely to the professional level DJs, but are now available to anyone who is passionate about music. Through the launch of Pioneer HDJ-500, we are trying to encourage a new kind of audio connoisseurs, amateur DJ's as we would like to call them, who like to listen and experiment with music. We have taken inputs from professional DJ's who are associated with us in developing an affordable yet powerful solution for this new league of consumers"