AOC that is known for its LED and LCD displays had announced that it plans to venture into the smartphone market. The firm also revealed that it will be launching new tablets in India and appointed Atul Jasra as the Business Head for tablets and smartphones in India & other SAARC Countries.
Today, the firm has confirmed that it will be launching a new smartphone in the country later this week. While the first AOC India smartphone is slated to be launched on November 15, the new Twitter campaign enables to bring the launch date closer by tweeting along with #Myaocmobile hashtag. The handset will be unveiled on the day when the countdown ticker crosses the minimum number of mentions on Twitter, reveals the firm.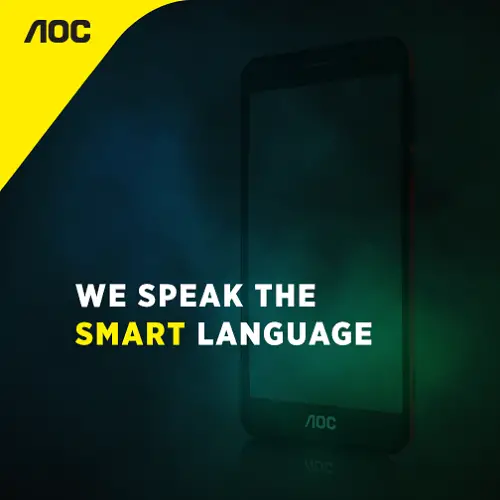 As per the previous reports, the AOC smartphone will be boasting a spacious 6 inch display, while the other details of the handset remain unknown.
Regarding the Twitter campaign and new smartphone, Atul Jasra–Business Head, Mobile Phones & Tablets said, "Through this unique campaign, we are giving an opportunity to the customer to decide on the date of the launch. Since social media has increasing become the go to platform for companies to interact directly with the customers, we decided to use Twitter as part of our engagement drive. We hope to generate lot of excitement and interest regarding AOC's wide range of smart phones and tablets, which will be yet another quality product with wide range of apps and customer friendly features."