Jabra is a leading audio solutions maker that has come up with its latest product, Jabra EvolveTM. This the first series of professional headsets with support for communication needs of knowledge workers as 69 percent claim that disturbances in office takes a negative toll on their performance. In order to eradicate this, the Jabra Evolve uses advanced noise-cancellation technologies that aim in enhancing productivity by providing a personal "concentration zone."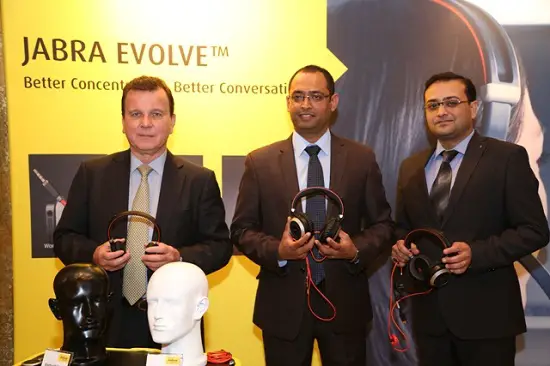 The series comprises of five headsets that are designed to shut out the disturbances open office. There are features that signal when the user does not want to be disturbed. Jabra Evolve will be preferred by employees as they can use it and still address the concerns of employers regarding user productivity and adoption.
The Jabra Evolve features microphone boom arm that integrates into the headband. Every model in the Evolve series is designed cater the demands of mainstream audience while continuing to strengthen employers' ability in order to promote the workplace productivity via personal device connectivity and music-grade audio experience.
The Jabra Evolve series provide several features and benefits with five different models such as 20, 30, 40, 65 and 80. There is a leading noise cancellation technology that provides a full concentration zone experience, a busy light indicator on the headphones to signal availability to colleagues, high-end sound quality for both professional communication and entertainment and more.
The Jabra Evolve series is available via Jabra Business Solutions partners starting from Rs 3,070 onwards.