SanDisk Corporation, a leading manufacturer of flash storage solutions has announced a new lineup of USB flash drive designed specifically to be an essential back-to-school accessory for students.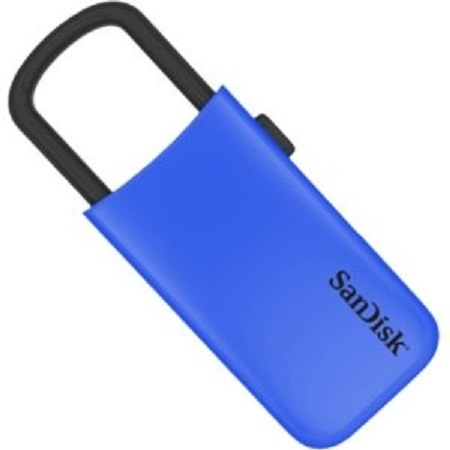 SanDisk Cruzer U offers sufficient capacity for students to store their homework, photos, music and movies. Also, there is a U-clip that helps in attaching the flash drive to their backpacks, bags and key rings. The Cruzer U is available in a bright and bold design and it is aimed to be attractive and hard to lose as well. It safeguards all the information that is stored in it with a password.
SanDisk Cruzer U comes in two different capacities for students: 8 GB and 16 GB respectively. There is ample storage space for homework, music files, small movie clips and pictures, but for those who need more capacity, there are additional 32 GB and 64 GB options as well that are available for general retail.
All information stored in the flash drive is kept secured with password protection using SanDisk SecureAccess that makes use of 128 bit AES encryption. The device is compatible to use with Windows XP, Windows Vista, Windows 7, Windows 8 and Mac OS X v10.5+. When using on Mac OS X computers, a software download is needed. Also, it supports USB 2.0 connection interface or higher.
The SanDisk Cruzer U caters to the rugged lifestyles of students. There is a retractable connector that is safely hidden until it needs to be plugged in and this protects the device from accidental wear and tear. Also, there is a  five year worldwide warranty for the flash drive.
SanDisk has priced the Cruzer U between Rs 429 and Rs 2,599 for all the versions from 8 GB to 64 GB.
Regarding the launch, Rajesh Gupta, Country Manager India, SanDisk Corporation said, "With the workload and carry loads of students increasing, students are always looking for smarter ways to store their files. SanDisk Cruzer U offers a practical yet rugged design that also looks 'cool' at the same time. Designed with students in mind, it aims to keep all information safe. With ample space, it complements today's busy yet outgoing lifestyles of Indian students."