Global online car hire service firm, Uber has stopped to accept credit and debut car payments from the cards that are issued in India. This is a result of the issues that the firm was facing with RBI compliance regarding the automated credit card payment sustem. Consequently, Uber will be supporting payments that are made via Paytm wallets in India.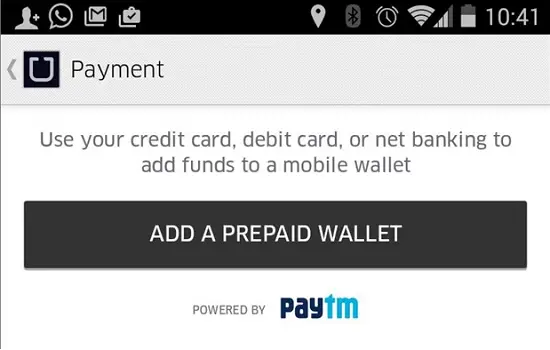 In an official blog post, Uber notes that starting from December 1 that is today, users will not be able to request a ride via the cards issued in India directly through the app. Instead, they will have to use Paytm wallet that will be the only payment mode to use the services of Uber.
Lately, Ube partnered with Paytm to integrate its payment system as it would help the firm to evade the regulations associated with every transaction made with an Indian credit card that required them to include a two-factor authentication.
The users of Uber can now choose Paytm wallet as their payment mode by following the steps listed out below:
Set up pickup location
Tap on the payment source under the map
Choose 'Paytm Wallet'
Besides the change in payment mode, all the other aspects remain the same. The fare will be automatically debited from Paytm wallet and if your ride amount exceeds the wallet balance, users will be prompted to clear the balance before taking their next ride.
However, the service does not support Indian credit cards only in the country and it will store all the credit card information securely and it can be a valid payment option for rides taken outside India. There is an option for users to delete their card details as well by tapping on 'Payment' within the app or by logging into the website.