Samsung has announced a new Bluetooth Stereo headset in the Indian market with the launch of the Samsung Gear Circle. The headset was announced alongside the Gear S smartwatch in August and released the smartwatch in October for Rs 8,500. Now, the Gear Circle is released for a pricing of Rs 5,999 and it is available via the Samsung India eStore.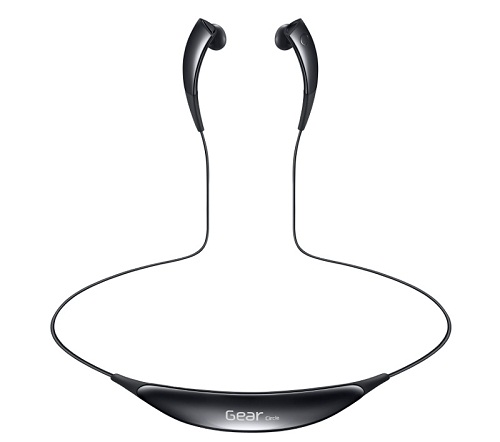 Talking of the Gear Circle headset, it will let users to receive calls, listen to music and also send voice commands. There is a magnetic lock with clasps around the user's neck that will vibrate to notify if there is an incoming call or any other notification. The headset supports Bluetooth 3.0 with apt-X to pair with smartphones and uses a Magnetic Sensor (Hall IC) and Touch sensor. There is a multiple Point connection that facilitates connecting two devices simultaneously and it lets users to connect up to eight different Bluetooth devices.
The Samsung Gear Circle comes equipped with a 180 mAh battery that is rated to pump in a backup of up to 11 hours of talk time, up to 300 hours of standby time and up to 9 hours of audio playback. Samsung has launched the Bluetooth headset in different color options including Blue, White and Black.