Google appears to have rolled out an update to the Hangouts application to make it more worthwhile. Prior to this update, Hangouts was not recognized by a device as a dialer, but now the update has fixed this gripe with the Hangouts Dialer.  Well, the app can identify itself as a dialer app to the system once it receives the update.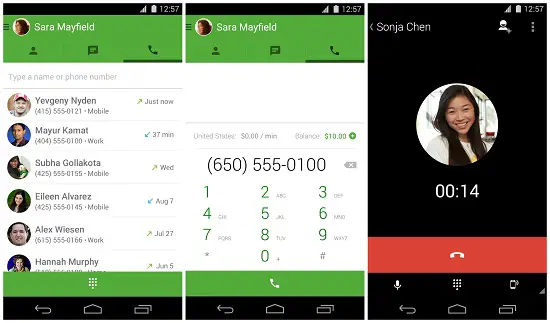 After the update, when the user taps on a call link or phone number in any application will open a dialogue providing the option to choose between the stock dialer and Hangouts Dialer. From this, users can select Hangouts Dialer as the default dialer as well. Eventually, when a number is tapped, Hangouts will launch the dialer tab and call the number as it will be replacing the call placing app since the day of its launch.
This updated Hangouts Dialer is available on the Play Store for download and it will significantly replace the Google Voice application as it can handle texts and calls on itself.