We have already seen how you can protect your private photos and videos from prying eyes on Android devices. But, if you prefer to hide even folders, files, messages and other content from others, you need not worry as there is an option for that as well. Well, you can secure even individual files that are saved on Android devices using password protection. Today, we have come up with some tools that will lock any file, folder, applications or other content on Android devices.
File Locker
File Locker looks like a simple file manager displaying all the files and folders on your Android device. To lock a file, you will have to simply browse it and long tap on it. This will open a popup menu from which you will have to select the option Lock. You can even batch select files and lock them simultaneously. After you select the lock file option the app will ask for a password to encrypt your files. To access a locked file, you will have to open the Locked tab to see all the files you have locked using the app. To unlock a file, simply tap on the lock icon besides the file and provide the password.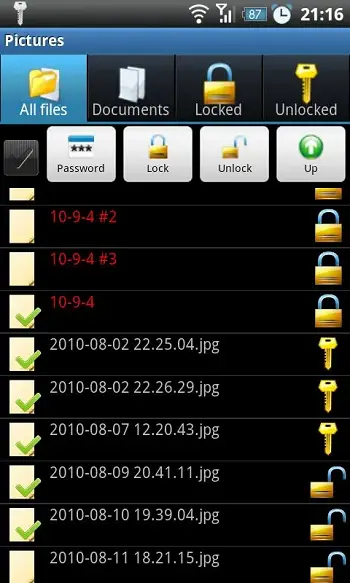 Smart Lock
Smart Lock is an application that can protect apps, media files, folders and contacts. The application displays three tabs such as Apps, Media and Contacts with each one listing out their respective locked content. The Contacts feature is yet to be rolled out and it is claimed that it will come soon. Additionally, the app adds itself to Device Administrators in order to prevent anyone from uninstalling to view the locked content. Eventually, if you want to uninstall the app, you will have to turn off app lock and remove it from Device Administrators from the Settings menu.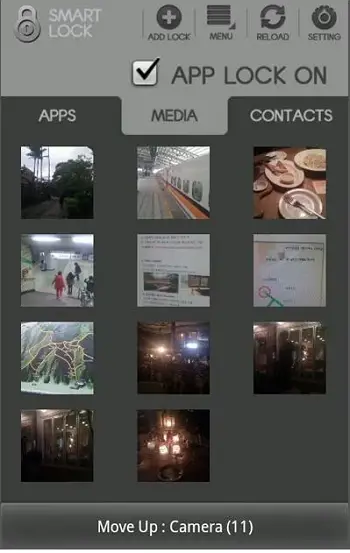 Folder Lock
Folder Lock lets you to protect your personal files, photos, videos, documents, contacts, notes and audio recordings using a password. This application would be the perfect one if you want to protect private photos, hide sensitive videos and pictures, password protect secret audio content, lock important documents and secure notes, record voice recordings and memos secretly, import contacts and create secret Contacts Group, save protected Wallet Cards, Credit Cards and Bank Account details and more.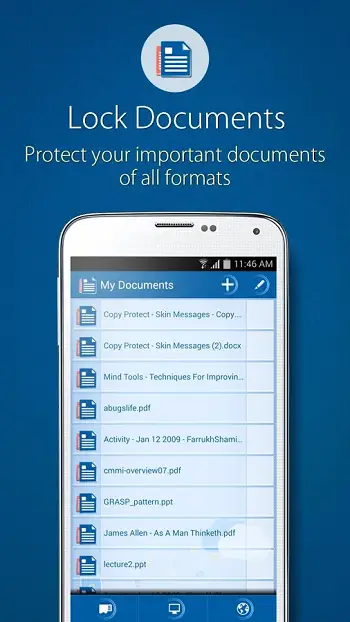 Vault-Hide
Vault-Hide is a serious option if you prefer a wider range of privacy aspects. This app lets you to hide not only photos and videos, but also contacts, text messages and call logs in an encrypted and password protected vault on your device. If you add a contact to this secure vault, the calls and text messages from that specific contact will not appear in your SMS folder or call logs. The premium version of the app provides an online vault backup, a break-in monitor that will click a photograph of anyone trying to key in a wrong password to access the hidden contents and stealth mode.
Hide It Pro
With Hide It Pro  you can protect photos, videos, files, contacts and messages on your device by locking, hiding or encrypting them. All you need to do is to browse the respective folders to select the files that you want to hide and select the Hide option displayed on the bottom bar. Interestingly, the application resembles an Audio Manager when it is displayed on the App Drawer and it can be used to turn the volume up and down. Only when the application is long pressed, you can see the actual name. Basically, it is none other than a secret vault for your content.
Other Similar Apps
Besides the ones we have mentioned here, if you want to hide files, folders, photos, applications and more content from others you can try out applications such as AppsLock, File Hide Expert, GetDataSafe and others.
Conclusion
These applications that we have listed and many others that are available on the Play Store will be of great help when you prefer to protect your applications, folders, contacts and other content from the access of others. They would be helpful in protecting your privacy without the interruption of others.