Updated on 2015-25-3: We have added a few more Power banks to this list, to provide more options to our consumers.
Why Power Banks, There Weight and Power Rating Matters
Also Read: Related New Power Bank Articles 
Why You Need Power Banks ?
In an age where Smartphones are our constant companion, no amount of power can be deemed as sufficient. If running out of charge is not acceptable at any cost, you must keep a power bank with you at all times. There are 100's of models spanning all price ranges to choose from. Here are a few that we have spent quality time with and which we recommend and some of these we have reviewed.
Xiaomi 10,400 mAh power Bank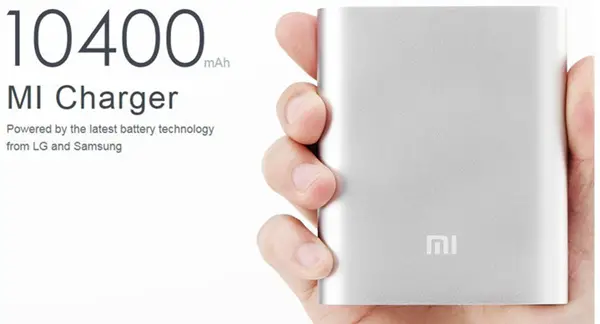 Water and corrosion resistant Xiaomi 10,400 mAh Power Bank is perhaps the best Power Bank for average consumers that we have come across. Xiaomi is doing everything just right with its 999 INR battery pack which can charge an iPhone 4.5 times.
Features include overcharge/over discharge protection, LED indicators, fast charging port and USB connector. 2 AMP wall charger doesn't come bundled inside the box, and you will have to buy it separately for fast charging.  You can buy it from Flipkart for 999 INR.
[table id=42 /]
Xiaomi 10400 mAH Power Bank Unboxing, Review, Features, Original or Fake Check and Overview[Video]
Cheero 12000 mAh Battery Bank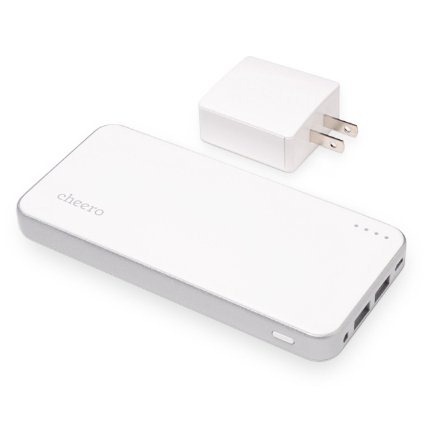 Bigger batteries and consequently Bigger Battery banks take longer to charge. This is an important fact which first time Power Bank consumers' tend to ignore. Cheero 12000 mAh battery bank comes with a 2 Ampere charger and good quality USB cable out of the box for fast charging.
It also comes with a good quality velvet pouch out of the box. The build quality is pretty good with chrome finished side edges, but the size and weight, like most other 12000 mAh power banks is on the higher side. Other features include LED light level indicators, 2.1 A output port for fast charging and flash light. You can buy it from cheero official website or Amazon for approx 2000 INR.
[table id=43 /]
Cheero Energy Plus 12000 mAh Power Bank Battery Backup Unboxing and Review [Video]
TYLT PowerPlant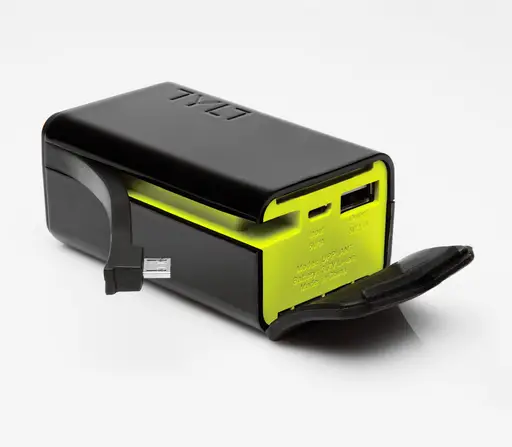 The TYLT PowerPlant 5200 mAh power bank is another product with excellent build quality that we liked. It outputs 2.1 A current for fast charging. The battery takes around 6 hours to completely charge. Other features include flex arm for convenience while traveling, support for charging 2 devices simultaneously, LED indicators and over discharge protection.
This power bank is about the same size as a credit card and thus, it's extremely convenient to carry around. This one however, is a little expensive at $69.
[table id=44 /]
TYLT 5200 mAh Powerplant Battery Pack Unboxing and Review
Ambrane P1040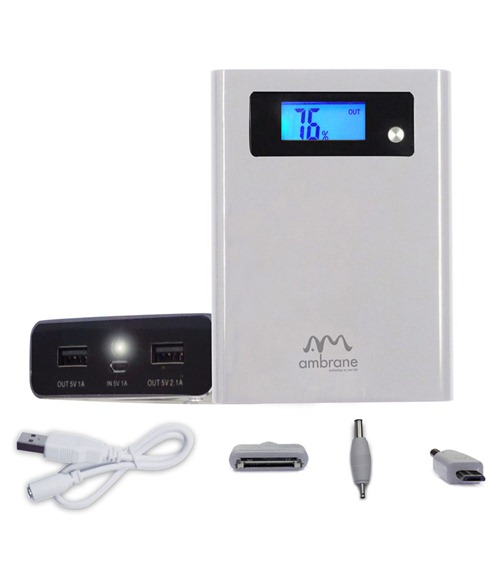 It's a 10400 mAh powerbank with a digital display, which tells you the exact charge status. It is fitted with Samsung battery cells and can output 2.1 A current for fast charging. The down side is that it takes long time to fully charge, but you can speed things up with a 2 Ampere charger. Ambrane P1040 is good enough to get the job done. You can buy it from Snapdeal for 1533 INR.
[table id=45 /]
Lenovo PA 10400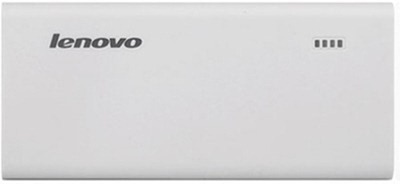 Lenovo PA 10400 is again a decent and simple powerbank which can charge fully in around 5 hours if you are using a genuine 2 Ampere charger. It has about 80 percent conversion rate and provides with the option to charge 2 devices simultaneously. There is LED indicator to denote charge. It's flaunts a very simple glossy design which can attract dirt easily. You can buy it from Flipkart for 1,653 INR.
[table id=46 /]
TPLINK 10400mAH Power Bank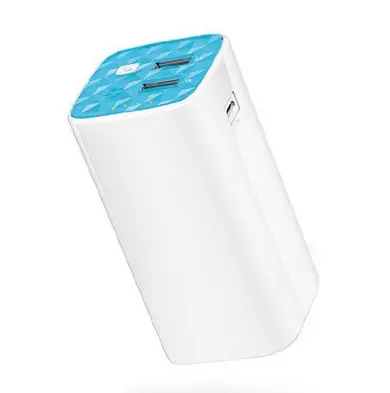 TPLINK 10400 mAh portable charger takes advantage of the large battery and offers dual charging ports with 2 A and 1 A output current. A flash light is also available which enables you to use it as a torch for house hold activities.
The powerbank also boats of 6 layer protections (against temp, over current, over voltage, etc.), can convert 85 percent power, has LED charging indicators and can be fully charge in about 6 hours with a 2 Ampere charger. You can buy this battery pack from Amazon.in for 1,975 INR. A USB Cable and a carry pouch will be bundled in the box
[table id=47 /]
Romoss 10000mAH Power Bank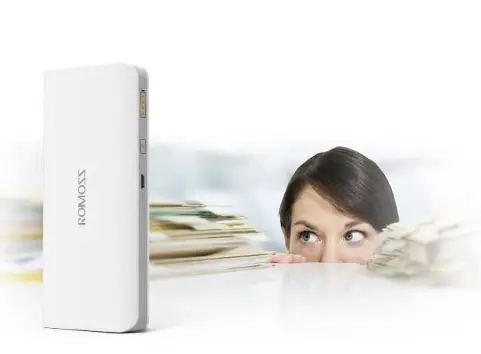 Romoss 10000 is a simple looking, ye value for money powerbank you can buy for 1,150 INR. This battery pack is made of good quality plastic and checks all boxes. There are two output ports (1 A and 2.1 A), LED indicators to indicate charge levels. You can charge it from Zero to 100 percent in about 6 hours using a 2 Ampere charger. You can buy it from Amazon.in for 1150 INR.
[table id=48 /]
Lenovo Power Bank PB410 5000mAh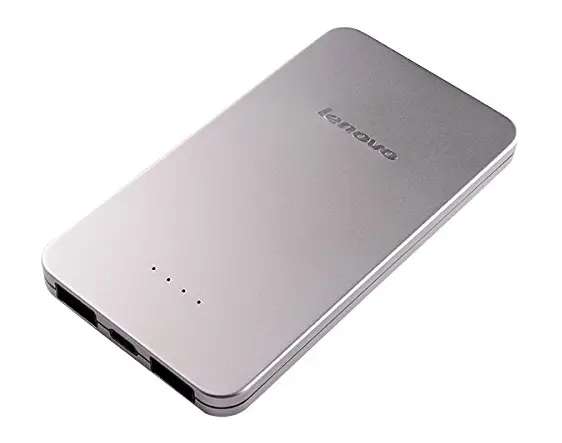 Lenovo PowerBank PB410 flaunts a very sturdy build quality and premium metallic design. This portable charge is light weight and can fully charge is 2 to 3 hours with a 2 Ampere charger. You can charge two phones at a time and the powerbank can smartly turn on and off when required. You can buy Lenovo PB410 Power Bank from Amazon.in for 1060 INR.
[table id=49 /]
Portronics POR310 5200mAh Power Bank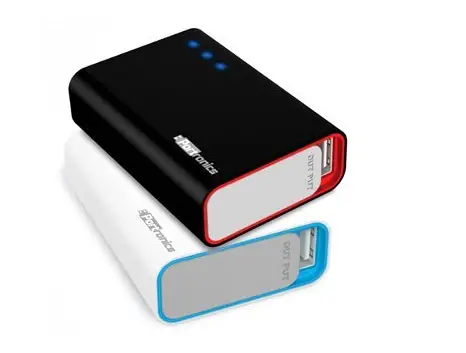 Portronics POR310 5200mAH Power Bank is a very compact power bank with rubberized matte finish design. This one is for those looking for something stylish good enough for carrying through the day. The powerbank has 3 LED indicators to show charging levels and can charge one device at a time. It is no very heavy and can be conveniently carried in your travel gear. You can buy this portable charger from Amazon.in for 1,235 INR.
[table id=50 /]
Karbonn Polymer 10 PowerBank (10000mAH)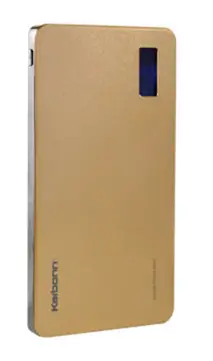 Karbonn has forayed in Accessory space with launch of a series of new powerbanks. There are two ports which can output 1.5 Ampere and 2.1 Ampere currents. The power bank lists dual power mode, LCD indicator, 6 month warranty. It will exclusively retail on Snapdeal.com for 1640 INR.
[table id=51 /]
Conclusion
We have had some experience with all of these portable chargers included in the list. While charging there is often a loss of around 20 percent capacity with all power banks. In case you are using another power bank which you really like, share your experience in the comment section below. For better experience we strongly recommend that you buy a 2 Ampere Wall charger if it isn't bundled with the box.