Have you upgraded your Android smartphone with a brand new one? Of course, you would have done enough research and took suggestions from others before opting for the new smartphone. Now, as you are done with buying it, the next big step is transferring the content that was stored in your old phone. Well, it is possible to easily transfer the multimedia content as they will be stored on the micro SD card that can simply be pulled out and inserted in your new phone. But, how about the SMS and other stuff that get stored in the internal storage of your phone? Well, there is a solution in the Google Play Store for this.
There are several applications that help you transfer content such as SMS, call logs, contacts and other stuff from your old Android smartphone to the new one using different ways and here we list out some of them. Have a look at them below and make use of them to keep your old stuff intact.
SMS Backup & Restore
SMS Backup & Restore is a simple application that backs up and restores the text messages on your smartphone. The backup is created locally on the phone until you configure it to upload the same to an email, Google Drive or Dropbox account. The backup is in XML format and you can choose a scheduled time to set automatic backup. As the application is independent of the Android version that the phone runs on, the messages can be easily transferred from one phone to another. You can select which conversations have to be backed up or restored and delete all the messages directly on the phone.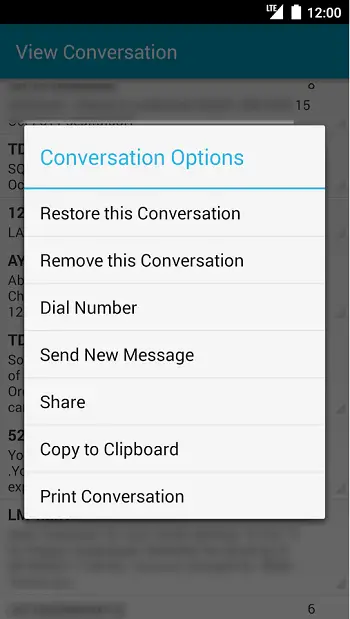 Super Backup: SMS & Contacts
The Super Backup: SMS & Contacts is claimed to be the fastest data backup tool for Android devices. This application helps to backup applications, contacts, SMS, call logs, bookmarks, calendars and more to the SD card, Google Drive or Gmail to ensure that you never lose your data. There is a premium version of the application that is free of ads. Notably, the default backup location will be the native storage capacity and not external and hence, before doing a factory reset ensure that the content is copied to the memory card. The application will also help in backing up apps to the SD card without rooting.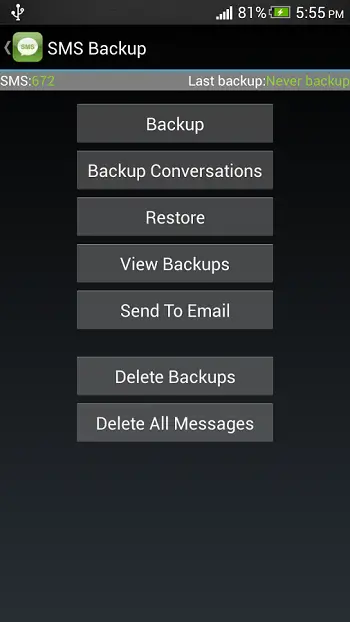 SMS Backup for Android
The SMS Backup for Android is designed for smartphones based on Android 2.x/3.x/4.x. It allows you to transfer and backup messages on your Android phone to the desktop and restore SMS back to your Android phone. You can use the PC to view, edit, delete or print your SMS using the computer. It is a smart Android SMS backup and management software. Also, you can download this SMS Messages Transfer solution for Android Phone that will let you transfer, backup and save all your messages to the computer.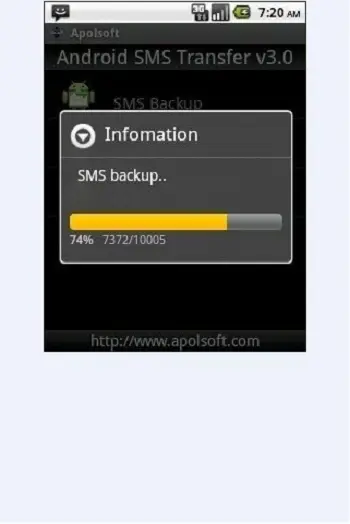 SMS Backup+
SMS Backup+ will automatically backup SMS, MMS and call logs on your Android smartphone using a separate label in Gmail or Google Calendar. It is also possible for this application to restore the SMS and call logs back to your smartphone, but restoring MMS to the phone is not yet supported. Notably, automatic backup is not reliable when the application is installed on the SD card in your smartphone, but it is assured that a fix for the same is in progress.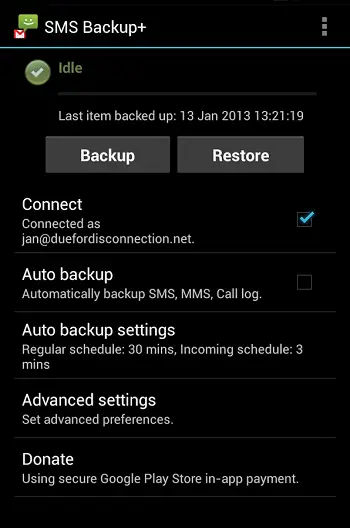 Backup Your Mobile
Backup Your Mobile is an application that will not only backup and restore your SMS, but also contacts, MMS, call logs, secure system settings, quick system settings, Wi-Fi passwords, APNs, calendar events, bookmarks, user applications, browser history and others. Usually, backed up content are stored on the micro SD card or in the internal storage space of your smartphone, but it also possible to store them on cloud storage accounts of Google Drive, Dropbox or OneDrive (SkyDrive). It is also possible to schedule the timing for automatic backups.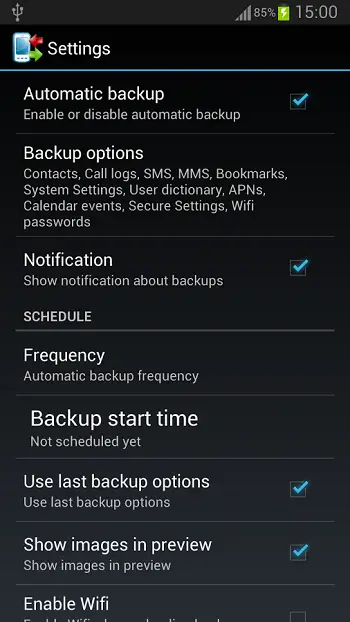 Other Similar Apps
To transfer the SMS stored on your phone, you can choose the other applications as well such as Phone Copier, SMS & Call Log Backup, Txtract MMS SMS Backup and others.
Conclusion
You can try these applications that we have listed out above to transfer those SMS messages that are stored on your Android smartphone. Some of them also help you backup other content apart from SMS. Make sure you try them before you struggle on how to keep them intact.