If you are having problems in connecting to a WiFi network or staying connected to one on your Android smartphone, you are not the only one facing such issues. But, there are some solutions you can take up to get it to work fine on your phone. Wi-Fi is preferred as it is faster and you need to pay your service provider for data. You can use high quality dd wrt routers that can help you in getting a good signal. We have also listed some applications that will help you to get the WiFi connection to work well on your Android smartphone.
Tech Tip: Stay connected to your android apps and data remotely from anywhere on any device(PC/Android/iOS) by accessing your essential android apps on citrix vdi loaded with Bluestacks application. Learn more about Hosted SharePoint, Exchange, QuickBooks Cloud Hosting and Azure managed services by visiting Apps4Rent.
WiFi Fixer
WiFi Fixer is a free application that will help you to solve almost all the issues you are facing with the WiFi connection on your Android device. Sometimes, even when the WiFi network is connected, the apps might not connect to the Internet or you can see that the connection gets lost. This app can help in such situations and it detects the different problems with the WiFi connection automatically and fixes them. WiFi Fixer will try to keep the connection even when the signal is low.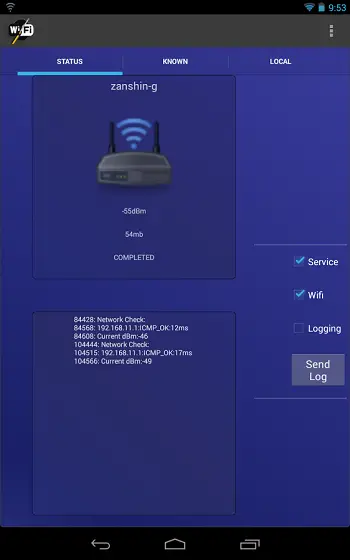 Fix My WiFi
Fix My WiFi will automatically fix the common WiFi issues such as reconnecting failing on return to Access Point or after a drop in the connection, WiFi signal dropping when the device is left idle and there is an optional WiFi lock as well and when an access point is available, but device is not attempting to connect to the network. The application lets in forcing a fix from the home screen without the new manual fix widget.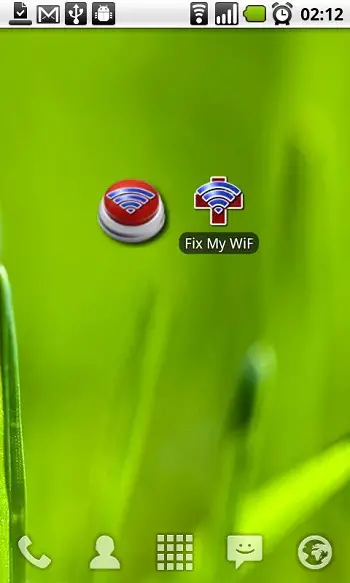 FXR WiFi Fix and Rescue
The FXR WiFi Fix and Rescue application is an ultimate WiFi healer or fixer that is simple to use yet a powerful rescue app. It can fix a problematic WiFi network connection when your WiFi connection stops working. In many cases of Android wireless problems resulted by bugs that is a persistent problem, a factory reset is often the prime choice to restore the connection. But, it is worth trying this application before that. Unlike many other similar apps this one aims at fixing Android WiFi problems this one does not run in the background. It only runs when you open it thereby saving your battery life.

1Tap WiFi Repair Lite
1Tap WiFi Repair Lite is one of the best WiFi tools meant for Android devices as it basically repairs the WiFi connection by simply refreshing it. The app will force your Android system to reset the WiFi connection and this will solve most issues that are related to getting connected to the network. Furthermore, the application closes after refreshing the network and resolving the issue. The app also comes in a premium version that will include a home screen repair widget and it will eradicate the ads in the lite version as well.
WiFi Connection Fixer
WiFi Connection Fixer app fixes poor Internet connection error on Android devices, but it requires the device to be rooted. If you are not able to connect to your WiFi because of use this app and you should be able to connect with just a single click without having to reboot. There is a Donate version of the app that features automatic fix launching the app and automatic exit from it as well.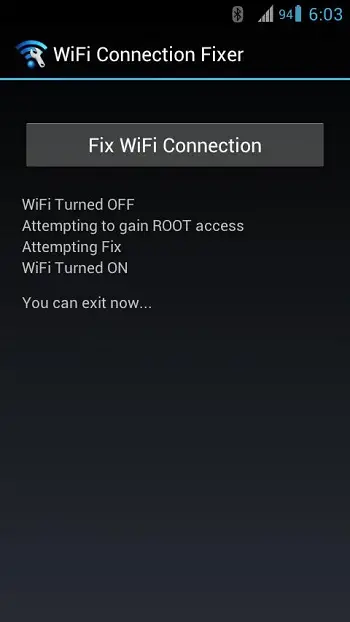 Conclusion
If you are facing problems in connecting to a WiFi network or if your device is connected to one, but is it not functioning properly, you can try installing these applications and get the issue fixes without much effort. These applications are pretty useful when it comes resolving the problem and keeping you connected to the network.