On Monday, Ruckus Wireless announced a slew of Ruckus ZoneFlex access points. They are Ruckus ZoneFlex R500 (2×2:2) and ZoneFlex R600 (3×3:3) high-performance 802.11ac mid-range indoor access points and ZoneFlex T300 Series dual band 802.11ac outdoor access points. Also, the Ruckus ZoneDirector 3000, ZoneDirector 5000 and ZoneDirector 1200 Smart Wireless LAN (WLAN) controllers and the Ruckus SmartCell Gateway (SCG) 200 that have qualified Microsoft Lync Server Wi-Fi qualification program have been unveiled.
Notably, the Microsoft Lync certification makes sure that there is an outstanding user experience for small and mid size businesses and large enterprises that make use of Microsoft Lync and Office 365 by providing a flawless and completely integrated unified communication solution. The Microsoft Lync certification of Ruckus Wi-Fi products is capable of handling delay sensitive voice and video traffic over Wi-Fi.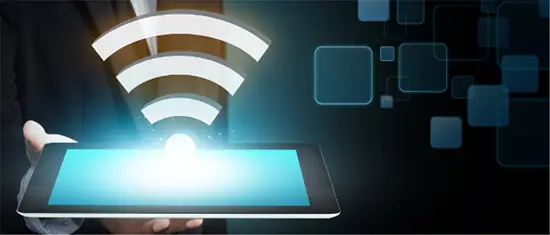 Ruckus Smart Wi-Fi access points are integrated with the patented SmartCast technology that merges complicated scheduling and queuing mechanisms with superior heuristic algorithms. These can identify and characterize traffic depending on its behavior automatically, thereby assuring peak performance.
Ruckus Smart Wi-Fi systems is responsible for queuing and de-queuing traffic using specialized schedulers that are optimized for the related traffic type, delay or jitter tolerance, bandwidth requirements of the traffic and the varying characteristics of each station on the wireless LAN. This eradicates compound Quality of Service (QoS) configurations with routine management of lower speed Wi-Fi devices to ensure that bandwidth availability for prioritized video and voice over Wi-Fi applications.
When merged with Ruckus BeamFlex adaptive antenna array technology, it directs the packets over the signal path that is the fastest and this helps in yielding highest data rates and this render perfect and effective multimedia Wi-Fi performance.
Ruckus SmartCast can prioritize Wi-Fi calling traffic as it can act on the TOS bits set by the smartphone in the IP header. It also makes use of advanced heuristic algorithms that let the system to sense voice traffic with just the size and frequency of packets arriving in a flow and this is possible even if the flow is encrypted.
Microsoft Lync provides a unified communication platform on devices of all types such as mobile devices including smartphones, tablets and laptops. And, this is accepted in the enterprise environment. It can also be used in communication processes including instant messaging, voice and video calling. The advantages of Lync are that is capable of managing electronic file transfers, web conferencing and sharing modalities.