Sony has announced the launch of a new Digital TV (DTV) Tuner Module that is designed for mobile devices including smartphones, tablets, automotive infotainment systems, navigation systems and PCs. The latest offering is a high performance DTV Tuner Module that packs in the world's smallest form factor and it exhibits superior reception despite consuming extremely low power below 200 mW. These aspects make the Sony DTV Tuner Module an optimal component in mobile devices.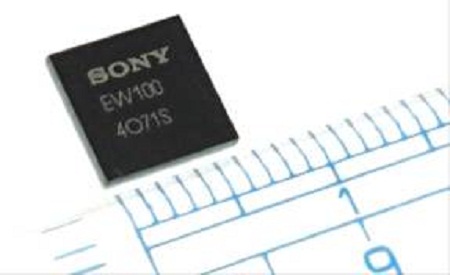 The SMT-EW100 series is the DVB-T2 compatible module is specifically designed to be used in the mobile devices. It is the first module from Sony that is specialized for mobile usage.
The Sony DTV Tuner Module supports different types of digital terrestrial TV broadcast systems such as DVB-T, DVB-T2, DVB-T2 Lite, ISDB-T and ISDB-Tmm. The SMT-EW100 series module will include an antenna, software and technical support as well. Furthermore, the Sony Digital TV Tuner Module will also be supplied along with the Android driver package.
The new DTV module was showcased at Convergence India Trade show at Pragati Maidan New Delhi held between January 21 and January 23. The shipment of SMT-EW100 series tuner module will debut from May 2015 and its pricing will be announced at that time.