Are you planning to buy a smartphone for the first time? The first question that would strike your mind is "Which phone to buy?" Previously, iPhone was the most premium smartphone when it comes to features and pricing. But, with the advancement of the Android ecosystem, those devices based on the platform are preferred by many and it is the widely used smartphone operating system. Notably, the Android OS has gradually made the entry level and mid range offerings the most sought after ones as they support all high end aspects such as 4G LTE and others despite their affordable pricing. To assist you in taking a decision, here we come up with reasons on why you should prefer an Android smartphone.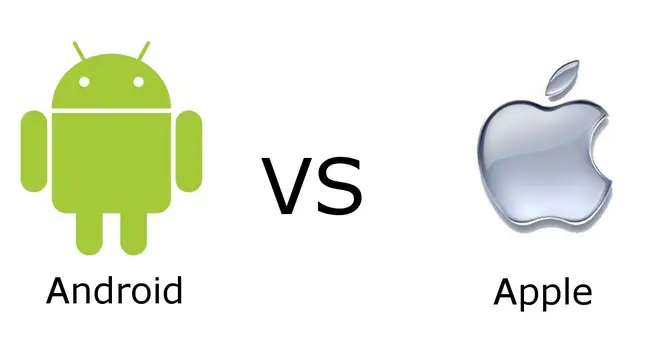 Assortment of Devices
iPhone is limited when it comes to choice of hardware and right now, there are only two latest models – iPhone 6 and iPhone 6 Plus. But, Android ecosystem has numerous devices with different form factors. You can choose a form factor that you like the most, be it a larger display high end smartphone, the ones with powerful processors or entry level devices suitable for basic needs. Basically, the Android portfolio has a device for everyone.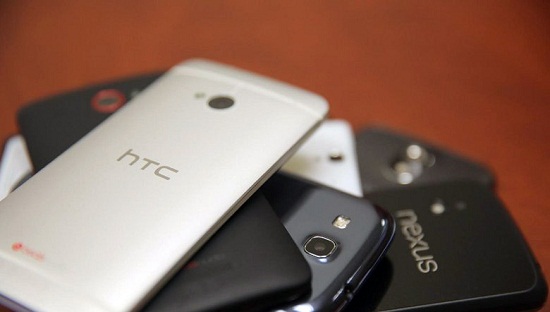 Notably, not all Android smartphone brands can compete with the premium iPhones, but there are top notch devices such as Samsung Galaxy S5, HTC One M8, LG G Flex 2 and Sony Xperia Z3 that have aspects such as elegant design, high end hardware specs and sophisticated software. These devices are Android powerhouses and they have grossed massive sales since their launch.
Customization Options
Android operating system is preferred by many as the platform provides numerous customization options that are missing in iPhone. You can change any design element from background images, app icons, lock screen widgets, home screens, alternative keyboards, icon packs and more. Also, you can add any launcher that you prefer to use on your smartphone.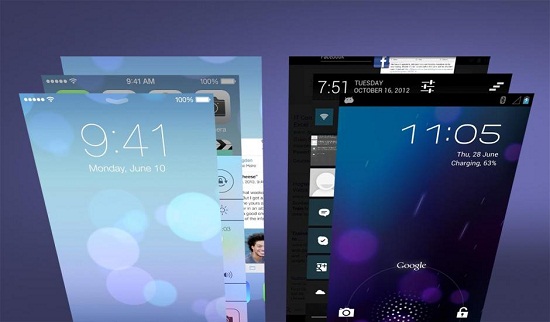 Google Services
Google has become an integral part of your everyday life. We use Google services such as Gmail, Google Drive, Google+, Google Now, YouTube, Calendar and others regularly. All these applications are integrated in the Android operating system and you can take the complete advantage of these services provided by Google with seamless transition across all your gadgets.
Google Now
Google Now is another massive advantage of Android which blends nicely with Google search and works better than Siri. Since Google is betting big on voice commands for IoT, you are better get used to Google Now if you wish to be a part of Google's ecosystem of smart devices in your living room.
Custom ROMs and UI Skins
Apple users have rare updates that come in whenever the firm rolls out iterations of its iOS platform. But, Android users get to experience a variety of platforms as they can use any custom ROM and launcher on their device. Also, the Android hardware partners come up with manufacturer specific UI that add further customization to their devices. If you want to experience stock Android, you can opt in for the Android One, Nexus lineup of devices or Google Editions of flagship models.
Rooting
Rooting of Android devices is a process provides more power in comparison to jail breaking on iPhones. Rooting gives you total control over your Android device. You can overclock your processor, uninstall bloatware, add kernel codes to your ROM, flash a whole new OS and more. This is possible as you get the Administrator rights of the device on rooting it and hence, you can install anything that you want on your device. But keep in mind that rooting your Android device might damage its warranty policy framed by the manufacturer and could be harmful if you delete some necessary files.
NFC
NFC technology is yet to gain a good traction, Android devices have been using this mobile payment feature for quite sometime. On the other hand, Apple debuted the same with the latest iPhone 6 and iPhone 6 Plus that arrive with a NFC chip. Anyways, the technology is yet to get into the mainstream.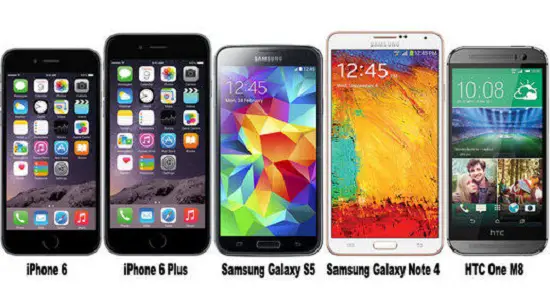 Price
Lately, talking about the pricing that is an essential factor in deciding on a purchase, iPhone 6 is priced starting from Rs 53,500 for the 16 GB smaller variant and goes on up to a whopping Rs 80,500 for the 128 GB iPhone 6 Plus. Comparatively, the Android devices have just started touching the Rs 60,000 price point and the Galaxy Note Edge with curved display that bends to the right is priced at Rs 64,900. Notably, the device will provide you stylus user experience, high end features and replaceable battery than the iPhone. Also, the pricing of Android devices are likely to drop and become wallet-friendly as time passes.
Conclusion
The aforementioned reasons suggest why the Android smartphones should be preferred instead of iPhones. You can receive a wonderful personalized smartphone experience with the numerous options that the Android platform provides at relatively lesser pricing.