At MWC 2015, we came across Silicon Image demonstrating its proprietary WirelessHD standard, which works well and is an interesting piece of tech everyone can benefit from. The tech isn't exactly new, but It is still too early to comment on whether it will be the way of future, which ultimately depends on its adoption and propagation by 40 WirelessHD consortium members.
Silicon Image has overcome its first hurdle and has successfully housed the whole transmitter in a small chip, fit for use in portable devices. The chip can be used to wireless transmission of HD content, at high speed which makes it equivalent to wireless HDMI.
The technology is fit to use in small range and to effectively mirror high resolution smartphone screens on other bigger displays, like your TV. The technology can mirror 1080p full HD video along with multichannel audio. Theoretically this can be scaled to include 4K videos as well.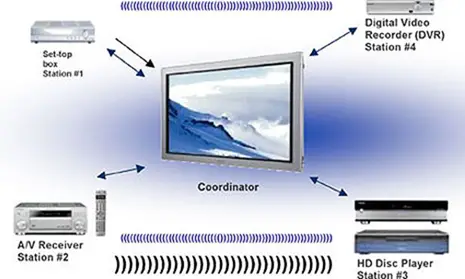 Silicon Image also showcased an adaptor for MHL powered devices, which houses the Silicon Image WirelessHD chip. The dock has a rechargeable battery and requires a receiver at the receiving end as well.
60 GHz WirelessHD could find use in your living space for mirroring content on your TV from various sources including set top box, Laptops, smartphones, etc. The 60 GHz band will mean less interference with by WiFi signals, microwave radiation, or cordless phones, but the drawback is, that 60 GHz signals can't penetrate walls effectively.
Only Silicon Image is making these chips for now and it will be challenging to convince other manufacturers to adapt to the technology. You can check out the video demonstration below.
MHL Powered Wireless HD 60 Ghz for Smartphones, Features and Overview at MWC 2015 [Video]