Instant Messages are something which are transforming the way we have been talking to our friends, relatives, colleagues and anyone else. It provides us the ease to having a small talk with them without wasting much of time and the best part is that they can read again. You can exchange any kind of media with the other member on the chat without any delay. Among all these advantages there is some times a desires of a secret chat, which could never be saved on any of the devices.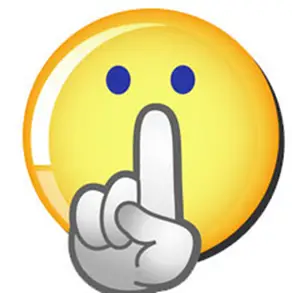 In short, any kind of information (whether it's a text, or any other kind of media) involved in that type of chat should be momentary and never be saved at all. If you want to share something very confidential with your friend and you don't want to save any proof it, then this type of chat will come really handy for you. Let us call this type of Chat as Secret Chat and in this article we will help you that how you can invite someone over secret chat and talk with auto-destructible messages and media files. Just follow the steps mentioned below.
How to have a Secret Chat with Anyone
Go to Google Play Store or Apple App Store and install the application named Telegram. This application is really similar to WhatsApp but highly enhanced in terms of features offered by it.
Select the option of initiating the Secret Chat, highlighted in the snapshot below and then select the user with whom you would like to initiate this chat.
An invite will be sent to that user in a different window.
Once the user accepts the invitation you can set the self-destruct timer to a certain a time frame. This timer will start as soon as the receiver reads that message. For Instance, if the times has been set of 20 seconds, then as soon as receiver takes a look at that message it will auto-destruct after 20 seconds.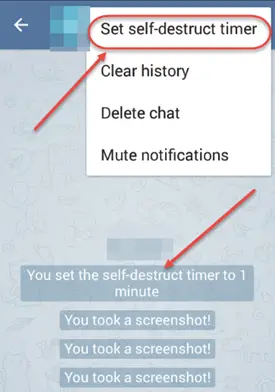 If the other guy, tries to take a screenshot then it will also be added as a message log.
Conclusion
So, this is the way you can keep on exchanging confidential information over this messenger. Don't worry about security issues, because as promised by Telegrams these messages are not stored anywhere on the server used by Telegram. They will stored on Telegram application of the receiver which will destruct as specified above. Do let us know if you faced any problem while following up through this tip and please mention your opinion in the comments section.