Whether or not you need a fitness band or any other wearable tech is debatable, but yes, you can expect to see a lot more of these around as Internet of things becomes a more apparent concept. In today's world most wearable tech is pivoted around fitness features and giving you fewer reasons to drag your smartphone out of your pocket.
Nevertheless, it is hard to deny that fitness bands can indeed motivate you and nudge you to work harder towards your fitness goal. If you are looking for a new fitness band to monitor and improve your daily habits, here is what you should be looking for.
Battery Life
For first generation smartwatches, a compromise with one day plus battery backup is pretty standard, but for fitness band, you should be hankering for much more. One example is Gramin Vivosmart which can last for about a week. E-ink display Wearables generally offer more battery backup, but that is not always true (for ex in Sony SmartBand 3).
Swarovski Shine showcased at CES this year supports solar charging, which means battery life could extend several weeks on a single charge. If battery life is your top priority, you can buy wearables like Misfit Shine which can last for 6 months and then you can replace battery cell.
Notifications
Besides tracking your fitness data, it is always a good thing if your smartband offers options to mirror notifications in a resource efficient manner. Don't expect full blown functionality as you won't be able to filter out crap mails, restrict notifications or respond to them in most cases.
If you receive a ton of mails and notifications through your day, you are most likely to keep notifications off. Fitness trackers like Fitbit Surge, Garmin Vivosmart and Sony Smartband Talks are some of the better options for users craving for the comfort of notifications on their wrist.
Waterproof
Since your fitness band is meant to be on your wrist throughout your day, water resistance is an important aspect to look out for. Different wearables have different water resistant rating mostly ranging in 2ATM to 5 ATM. This won't matter much unless you are a swimmer. Some water resist wearables to choose from include Runtastic Orbit, Garmin Swim and Misfit shine
Design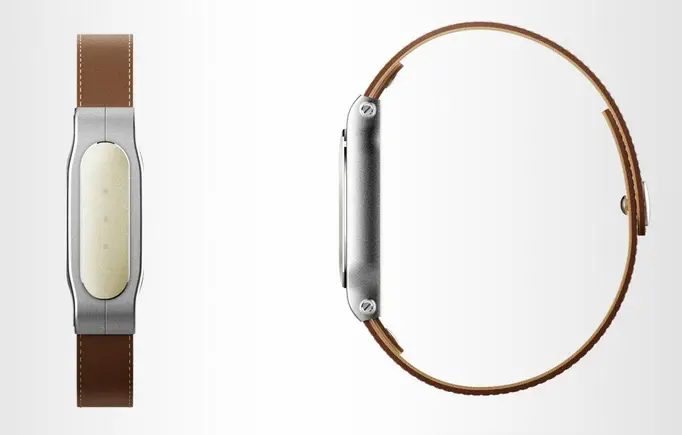 You should feel comfortable in slapping your fitness band on your wrist throughout your day. This is more a matter of personal taste and preferences, but make sure check the weight, strap quality, clamping mechanism and dimensions of the next fitness band before you purchase it.
App
For fitness bands, software is more important than hardware. The apps that your smartband can sync with will primarily define your experience. One of the best fitness tracker app is Jawbone Up, which offers wide Varity of functions well suited for different set of users.
Sensors
Hardware matters too. Smartbands these days offer a large list of sensors varying in quality. For instance all have an accelerometer but you will find some labeled as digital, while others labeled as analogue; some with 3 axis and others with 2 axis. Most fitness bands use advanced accelerometers for accurate step counting and other trecking.
Other sensors you could ask for include GPS for location tracking (suited for runners), optical heart rate monitors (not very accurate), Galvanic skin response sensors, thermometers, light sensors, UV sensors and Bioimpedance sensor in Jawbone Up3.
Conclusion
Fitness bands record your activities, analyze them and show your growth over a period of time. This could be a real good motivation factor if you are serious about health improvement and want to monitor your daily efforts. The best ones are more accurate ones and are generally also more expensive ones. Choose one according to your needs and how aggressive you plan on being.