Language is often the most common barrier whenever we plan to interact with the local crowd in any new country. We can't manage to take a linguist with us all the times and even if we do, the problem is still there which won't let us enjoy while chatting and talking with them. Luckily in this age of smartphones, where almost everyone knows how to install and application on their portable devices, they have Google Translate with them which is intelligent enough to be the most easily available translator for their journey.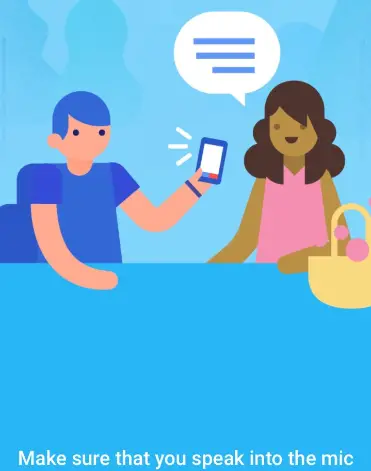 However, you cannot expect the users to type the text and then translate them every time they choose to interact with one. Hence Google Translate managed to enroll a new feature on their application which will listen to the conversation and help you to translate them then and there. Now, let us take a look that how does this feature works.
Translate your speech without typing the text
You just need to press that mic icon and then the application will open in a speech mode, like the one shown in the screenshot below.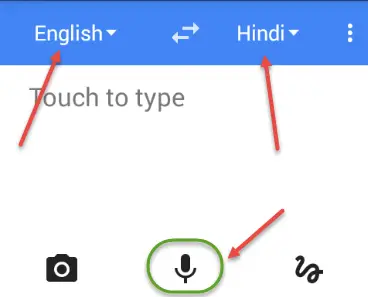 The application will start listening to those two language at the same time and it will automatically detect the language being spoken by any person. In the sample screenshot shown above, if a person speaking in Hindi says a phrase then this application will automatically put that text in the Hindi and show the translation in the real time.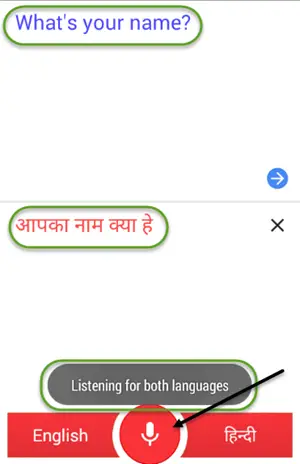 This feature does not take time at all to complete the conversation, it is really quick. Moreover, this feature of listening to both the languages at the same time and then detecting them on its own without any lag is too good for any translation application. However, I must say that the degree of accuracy in the translation may vary from language to language, still it is too good for very simple and basic conversation.
Conclusion
If you are planning to go out and roam across the globe then I must say that you journey will be incomplete without this application. It will not only help you to interact with people in different language but also interpret the sign boards and other text written in a foreign language with the help of its Word Lens feature. Stay Tuned to know more about such features related to these popular applications.