Browsing in private mode or private browsing lets users to surf the internet without leaving any traces of what you were browsing, the download history, form data, cookies or search history. With the increase in the use of smartphones and tablets, many of us are browsing the internet using such mobile devices. If you are looking to consider ways that will help to browse privately using your Android device, here are some of the possible ways. We have listed some of the browsers that are dedicated for the purpose. Have a look at the browsers mentioned below to know more details about them.
Dolphin Zero
Dolphin Zero is an application that provides a similar browsing experience as Dolphin Browser and the only difference is the lack of the tracking ability. By default, the browser will have the Do Not Track functionality enabled. It is capable of deleting all the browsing data including cached files once you exit the browser.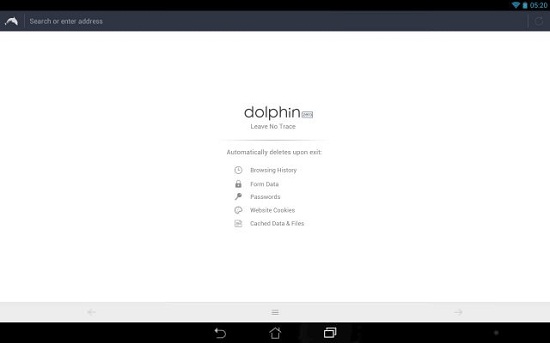 InBrowser
InBrowser has several additional features other than simple letting private browsing. This application supports tabbed browsing and it supports switching between the webpages within a particular browsing session. It also has the ability to spoof the browser's user agent and make the websites assume that you are using other browsers or devices. Most impotently, the browser comes with an inbuilt video player that will help in watching videos in the browser without leaving any traces of what you were watching.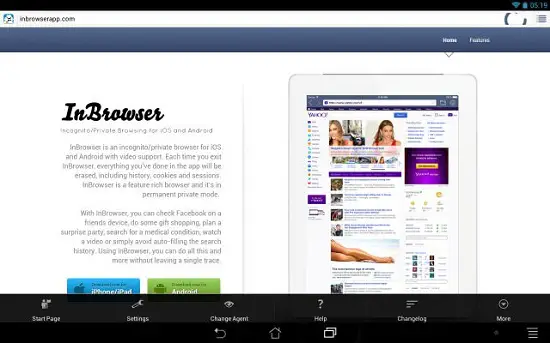 Orweb
Orweb is a secure web browser that works with Orbot and utilizes Tor network connection to provide web access. Orweb enables whitelist control of cookies, does not store local history, disables Flash and requires only Internet permissions, keeping you safe. It is easy to use and provides multiple language support. It is simply a privacy enhancing browser that can be installed on your Android device.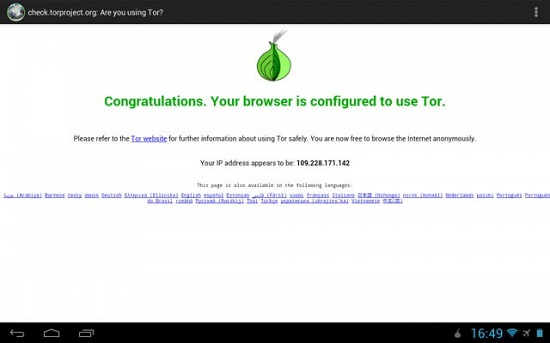 There are several other applications such as Downloader & Private Browser on the Play Store to download and use for private browsing on Android devices.
Private Browsing Settings
Other than downloading such dedicated browser apps, you can also try using private mode in the existing browser. There are several browsers for Android devices and each other has a different option to enable private browsing. For instance, let us take the examples of Google Chrome and Opera web browsers. In Google Chrome, it is possible by browsing in an Incognito tab. All you need to do to enjoy private browsing is to click on the menu of the Chrome browser and choose the option 'New Incognito Tab' from the list of options in the drop down menu.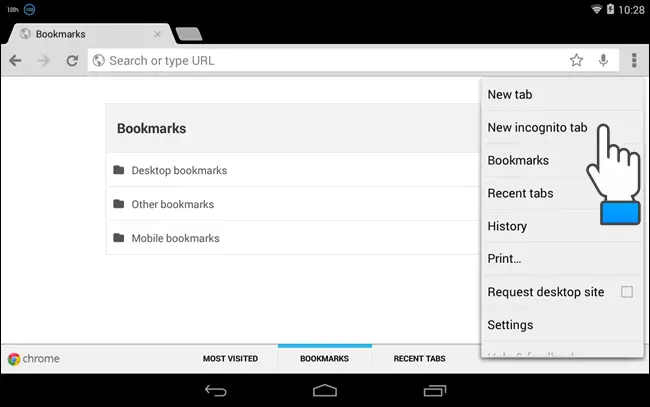 On the other hand, when it comes to Opera browser, you can choose to browse in private mode, you will have to open a private tab by going to Tabs and Windows -> New Private Tab from the browser's menu. You can also do so by right clicking on the tab bar of the browser and selecting 'New Private Tab' option from the menu. Most other browsers offer an incognito mode.
Conclusion
With some of the really great private browsing features that have been mentioned in this article, you can browse without any concerns about the history, cached files and other details getting stored.