Samsung's latest flagship devices, The Galaxy S6 and its dual folded edge variant, S6 Edge, have received positive reviews from tech community and consumers around the globe and now Samsung is pitching them to the enterprise audience.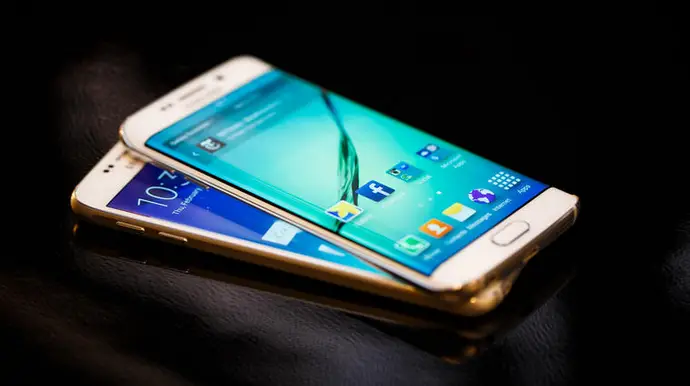 These new smartphones include Microsoft office apps and 115 GB one drive cloud storage, which co-corporate audience can definitely benefit from. The extra cloud space will help enterprise users freely access and manage files from any device anywhere.
Besides functional edge, Samsung provides KNOX, a globally recognized security platform that provides real-time protection for your device and data from malicious attacks. To further aid your privacy and security, a fingerprint scanner is also present for secure unlocking of your device.
The newest KNOX upgrade includes S6 MDM Enrollment, One-time Pass Framework, Enterprise billing, and more, to improving the IT usability for device management. It also benefits from government accreditation in the US, Canada, UK, Finland and Australia.
Other important security features include:
• Knox Active Protection (KAP) – Features strict checking of device firmware integrity
• Secure Boot & Trusted Boot – Ensures that the software on the device is from a trusted source (i.e. authenticated) and not modified from the original Samsung design
• SE Android – Enhanced for S6, this limits the permissions of certain software operations to access highly sensitive parts of the device
• Rollback Prevention – Prevents replacement of a device binary image with an older version of that image
To refresh your memory, take a look at specifications of the new Samsung Galaxy S6 and S6 Edge.
Key Specs
| | | |
| --- | --- | --- |
| Model | Samsung Galaxy S6 | Samsung Galaxy S6 Edge |
| Display | 5.1 inch, QHD | 5.1 inch, QHD |
| Processor | 2.1 GHz Octa Core Exynos 7420 | 2.1 GHz Octa Core Exynos 7420 |
| RAM | 3 GB | 3 GB |
| Internal Storage | 32 GB/ 64 GB/ 128 GB | 32 GB/ 64 GB/ 128 GB |
| OS | Touch Wiz based on Android 5.0 Lollipop | Touch Wiz based on Android 5.0 Lollipop |
| Camera | 16 MP/ 5 MP | 16 MP / 5 MP |
| Battery | 2,550 mAh | 2600 mAh |