None of us are the descendants of the Great Explorer Christopher Columbus and thus its pretty much sure –  no matter how well we know the streets/roads/places of our own city/town we are liable to stray if we are alone in a completely new city, without any guidance.
But all thanks to Science and Technology, in the 21st century we have GPS (i.e. Global Positioning System) with us. Which easily lets us explore new places without the fear of being lost, but the problem with it is that on most Android device, due to some issues it works slow and the GPS network is weak. That's the reason why I have brought you some tips using which you can get a Fast and Strong GPS signal reception on your Android device.
GPS Booster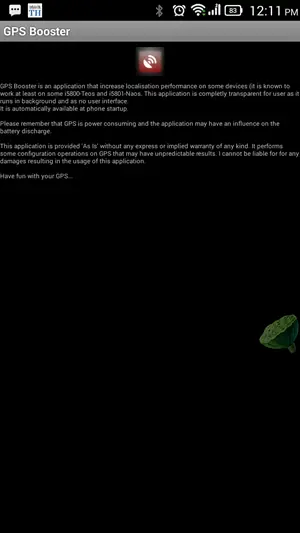 GPS Booster is probably the best one stop android app for this purpose. It automatically increases efficiency of GPS on almost all Android devices. Instead of the "GPS Option" on your Smartphone, it is transparent for every user. It is compatible with all GPS launcher's. Even the user reviews are very much satisfactory. However, It might become obsolete one day if issue is corrected by a manufacturer update.
GPS Essentials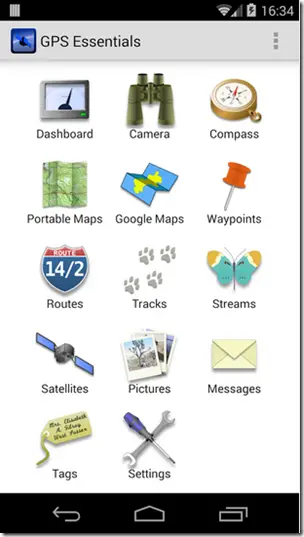 GPS Essentials is yet another app you could use to figure out what the problem actually is? Sometimes, it could happen that your smartphone's GPS signal is strong and as your phone is connected to a plenty of satellites it gets no fix. While at times, it cannot even find enough satellites, or the internet connection is not very strong.
However by using this app, it can tell you what's going on, in a graphical & easy to understand form. It also comes with a few other features, like ability to calibrate your smartphone's compass, which could earlier be a factor resulting in improper GPS signal.
Also if you wish to see whether your device is seeing enough satellites & if the connection is strong, press "Satellites" icon when it the app starts. You should probably get a high number ( i.e. from 8-10 satellites is good) and all the GPS satellites must be coloured green in ideal conditions.
FasterGPS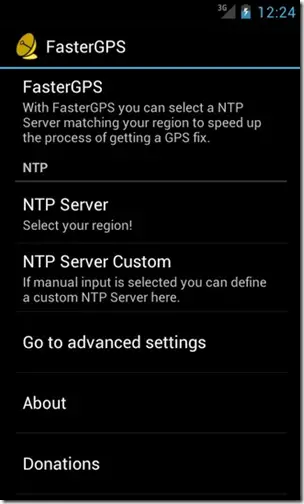 FasterGPS is an app which does makes your GPS faster but in a very simple way. The app simply overrides whatever current settings your smartphone has for your GPS, and replaces them with highly optimized options according to your actual requirements.
This in simple words means, that your GPS should now take much less time getting a solid lock on location, and might even result in improving the quality of the network connection. This app is really powerful and includes a lot of useful GPS settings to try, so before you proceed just make sure you know what you're doing before you go change everything. But actually don't worry, even if you end messing up everything, FasterGPS creates a backup of your original settings. This is for sure a must try app.
GPS Status & Toolbox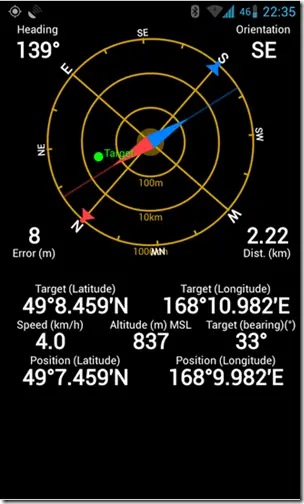 Then the last awesome android app we have for this purpose is GPS Status & Toolbox. Some of the features supported by this app is :-
Displays GPS and sensor data: Position and signal strength of satellites, accuracy, speed, acceleration, altitude, bearing, pitch, roll and battery state.
Tools included: Compass with magnetic and true north, levelling tool, mark or share your location and navigate back later using the Radar.
Keep your GPS fast: Reset it or download A-GPS data regularly for faster fixes.
Increase your Internet Speed
The last and the most simplest way to make your GPS work faster you should increase your mobile internet speed. That is if you are currently using a 2G network then upgrade to a 3G network, if you are using a 3G network then upgrade it to a 4G network. Because faster internet means faster and stronger GPS.
Conclusion
So now I feel you have got enough tips to fasten your smartphone's GPS, so go ahead and try these tips. However make sure to share your reviews and feedback at the comments section below.