Thanks to Xiaomi, we are hearing the word "Refurbished smartphones" a lot in India these days. Xiaomi phones are extreme value for money devices, but they are not all perfect. The Chinese manufacturer's business model doesn't sanction beefy margins and thus, the units returned by customers are now being sold at discounted prices as refurbished handsets by several retailers. Xiaomi is not the only one. These days you can buy refurbished and pre-owned devices from several brands on certain retail stores, but is it safe to buy a refurbished smartphone?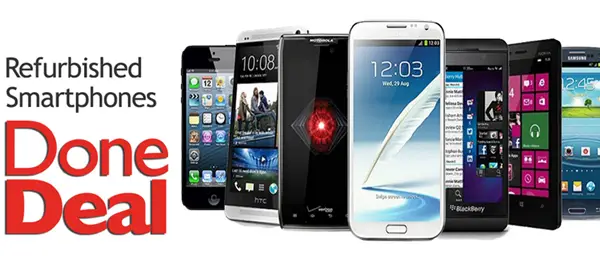 What are Refurbished Handsets?
The concept of Refurbished smartphones is very common one in western markets, but it wasn't' until recently that this term gained traction in India. Refurbished phones are not new phones. These phones have been used by consumers before, though they might not be used for a very long time.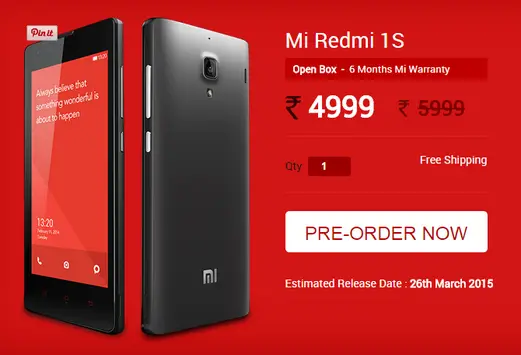 When consumers return a faulty handset with a minor defect, it is repaired and sold as refurbished handset. Unboxed devices are the one which weren't faulty but were unboxed and returned by consumers for some reason. There is no way to know why a phone was returned in the first place, but by definition a refurbished phone is one which has been fixed to work as a new phone.
Are refurbished phones same as second hand phones?
Refurbished phones have been used before and yes, there might be some minor scratches on the body, but they are not second hand phone.
Second hand phones have also been used before for long or short duration, but refurbished phone have been tested by the company and most of the times comes with same warranty as new phone. Since the phone was returned because of a problem which has now been fixed, you have less changes of running into trouble with a refurbished phone as compared to second hand devices.
Do refurbished phones have higher risk of being faulty as compared to new phones?
All electronic goods, be it new phones or refurbished phones could be faulty, and that's why there is warranty and return policy. If you are buying from a reputed seller and are buying a popular branded smartphone, you are not at any greater risk.
Having said that, human factor does come into play. These handsets have been repaired by technicians and to err is human. Refurbished devices will have that negative aura stuck with them and that is why they sell for a cheaper price.
Most consumers will give you positive feedback about refurbished devices. Some even trust them more than original ones, as they have now been thoroughly tested and fixed, while the new device might turn out to be a bad apple.
Advantages of Refurbished Phones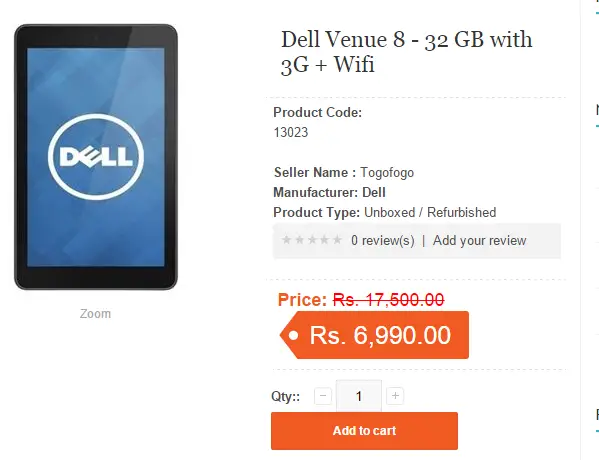 Better Price – The best part of refurbished phones is that they cost less than a new phone, but deliver the same experience. Last generation devices are also available at hefty discounts and you can end up with a great deal if you know what you are looking for.
Environment friendly – By buying refurbished phone, you agree to reuse an item and help reducing electronic waste on the planet. So if you take environment seriously, that is one more reason to buy a refurbished phone.
Doubly tested – These handsets have been tested by company, by users and then again by skilled technitians, so yeah, in one sense they go through more rigorous testing than new phones.
Are there any disadvantages of buying a refurbished phone?
Since there is no way to know what caused the problem in the first place, there is no way to ensure if all errors were fixed. Secondly not all retailers offer full warranty as new device and sometimes services under warranty are provided by retailers rather than company itself.
Sites which sell refurbished goods in India like Togofogo,com, Greendust.com, overcart.com, etc. also sell second hand or pre-owned devices, and it is possible you confuse a second hand device with a refurbished unit.
Precautions while buying a refurbished handset
Ask for warranty and Return policy
Whenever you are buying a refurbished device, it is important that you ask retailer for warranty and a certain trial period. Refurbished phones, like new smartphones may be defective and hence, return policy and warranty are very important. Also crosscheck efficiency of customer care department of the retailer you are buying from.
Check phone accessories, ports and Battery
Make sure that all inbox accessories are functional. It is important to check if your charger is working properly and before your return date expires, you should have tested your battery and all other inbox accessories.
Check IMEI number
If you are buying from a lesser known retailer, make sure you check the IMEI number, which is usually available under battery or can be accessed by dialing *#06#. You should use IMEI number and contact manufacturer who can fill you in regarding the history of the phone and let you know if the phone was ever stolen.
Don't buy dated phones
As far as possible, refrain from buying a lesser brand phone which was launched more than 6 months ago. You can buy a popular phone which had a successful run even if it is slightly dated, but if you buy a lesser known phone, there are chances you won't get spares 6 months down the line. That could be a big problem if you accidentally crack your display or screw up any other part.
Check Software
You should check the device software too. The phone should not have any suspicious third party app pre-installed on it which you cannot identify. Also make sure that the pone is properly reset to factory condition and is free from any content from previous owner.
Conclusion
Most users will give you positive feedback for refurbished goods and until you are buying from trustworthy sources, there is not much reason to hold back. You can go ahead and enjoy a sweet deal. In India, refurbished goods marketing is still in nascent stages and thus it is still tough to find great deals.