Teewe, at its very least, is an HDMI dongle, which allows you to enjoy Youtube videos, and media files on your smartphone or laptop on a large TV display. Yes, this is what Chromecast is for and perhaps if you are considering buying this unit, it is perhaps because its tad bit cheaper. However, the team behind Teewe is more focused on delivering a fun and entertaining India specific software. Read on to know our experience with Teewe.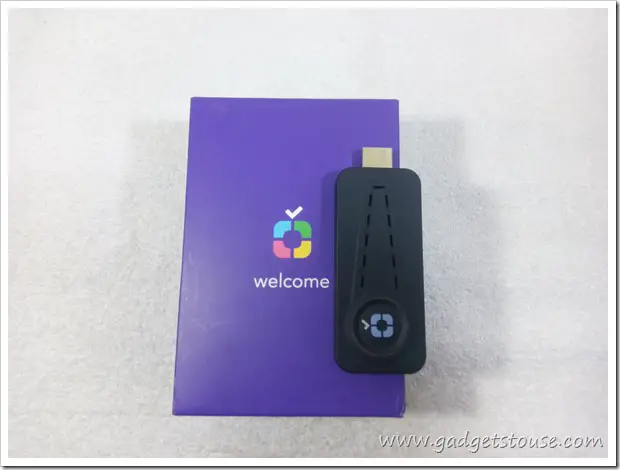 Box Content and Set up
Within the box, you will get the dongle, an HDMI extension cable for easily plugging and re-plugging in case you are pressed for space and a power adaptor.
Installation is very simple. All you need from your Teewe is an HDMI port and preferably a free USB port. A power adaptor comes bundled with the device, but it is more convenient to power it from a USB cable directly plugged in your TV.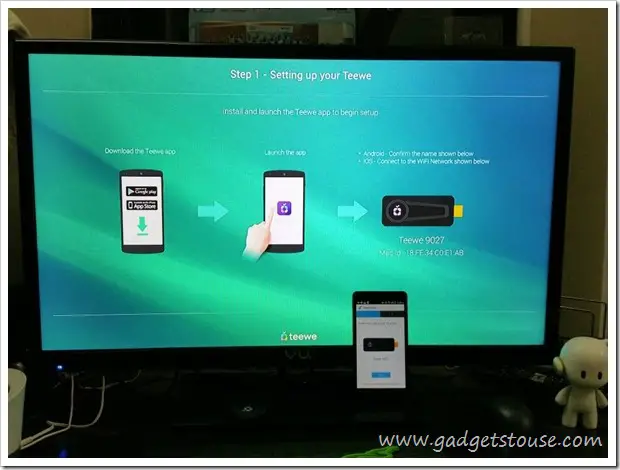 When you first plugin TV, it will prompt you to download Teewe app on your smartphone. Through the app you can give a name to your Teewe device and help it connect to your home WiFi. You will have to repeat the process when WiFi network is changed. Setup is easy.
Build Quality and Hardware
Teewe is a simple bar shaped HDMI dongle with vents for heating, LED indicator for power and a soft touch matte finish plastic body. It is not flimsy plastic, but yes you could say that the build is a few notches below chromecast. Since it will be concealed behind your TV, none of it really matters as much, but the basics are covered.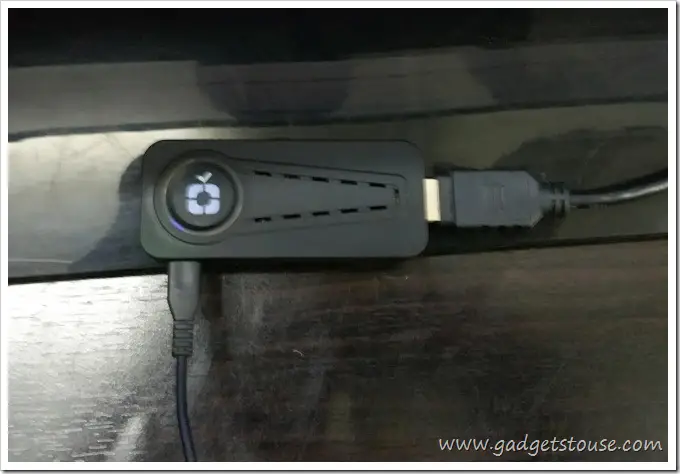 On the inside, the dongle is powered by a 1.5 GHz dual core Cortex A9 based chip with 1 GB RAM and WiFi b/g/n. The hardware didn't feel scanty in any way in our three weeks of usage.
Content
Since today, the difference between the cost price of Teewe and Chromecast has further shrunk, content from Teewe app is what the company is betting on rather than the hardware.
Besides streaming whatever is on YouTube in HD quality and whatever pictures, music or videos are on your device, Teewe organizes several other stuff present on YouTube and presents it in neat packaging.
There is a trending tab, which shows you whatever is trending. I find this particular section useful to check trailers of upcoming movies. The app also prompts in notifications about viral content before I get to see it on social media channels.
Teewe digests club videos on hot topics, like net neutrality, for your convenience. Movies and TV shows also fetch content from YouTube only.
You can set language preference to Hindi or one of several other regional languages, but unfortunately, English is not an option. This means if you are interested in anything more than regional stuff, Teewe won't help you much.
The app is free for download and you can check all features even if you don't have the dongle with you.
Performance – Smartphone App, Desktop App and Chrome Extension
Teewe can stream YouTube videos in HD quality and it worked fine on our 2Mbps connection (though 4 Mbps is advisable). For lower speeds, you can set the HD option off in settings. There is no lag while playing YouTube videos and since most of the content from the app is from YouTube, we are glad that this part has no major performance issue.
For streaming content from your phone, Teewe requires your WiFi router but not your internet speed. So even if you have low internet speed, streaming HD and full HD videos from your smartphone and desktop will work without lag.
The app will categorize content from your device as videos, audios and pictures, but the content is not classified as folders on your device. So if you are streaming camera pics, you will find some images from whatsapp and other folders in between and will have to manually skip those files.
A desktop app is also there, but is a hit or miss case. Initially we encountered several app crashes when streaming content from Laptop, but after a recent update, desktop client is much more stable. This still needs some work, and will hopefully be fixed in near future.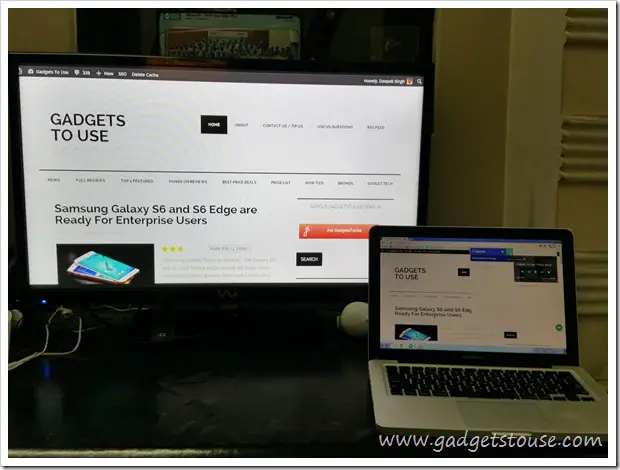 The Chrome extension allows you to mirror one chrome tab at a time on your Television. This means while working on your laptop, you can share content on the big screen for other people to watch simultaneously. It can also scan media content on a particular page and play it separately on the big screen. To avail this fun feature, you will have to download both Teewe chrome extension and Teewe chrome app from Google Chrome store.
But ..
Once you have Teewe installed on your home network, anyone with an android phone (or laptop) on your home WiFi network can access your TV, can check what content you are playing or have queued and can hijack your TV and play whatever he desires. If you share your WiFi network with your neighbours this could be a problem. We hope this should be fixed in future updates.
Should i buy it?
You could belittle Teewe as a desi or cheaper chromecast, but the team behind this fruitful HDMI dongle is constantly working towards improving it, which is commendable and important to me as a consumer. Today Teewe works much better than it did last year and i find myself drawn back to it again and again for enjoying media content on the large Television display.
It can efficiently carryout most things Chromecast does, though there is no screen mirroring option. One of the main reason to buy Teewe will be the app and content it offers. The app can be downloaded and tried for free, even if you don't have the dongle. So go ahead, check it out and if the content makes sense to you, you will have one more reason to buy it.