Xiaomi debuted with Mi3 last year which instantly became a rage. Even today, the device feels like a very gratifying smartphone for its price (which was 13,999 INR). Several months later, Xiaomi Mi4, its successor failed to create the same buzz, partly because of comparatively higher price (19,999 INR). In comes Xiaomi Mi 4i, with all bells and whistles – a complete recipe for success – thrust at Global Gala event in India, in perfect spotlight and with a perfect price. So is the new Mi 4i perfect for its price? Let's find out.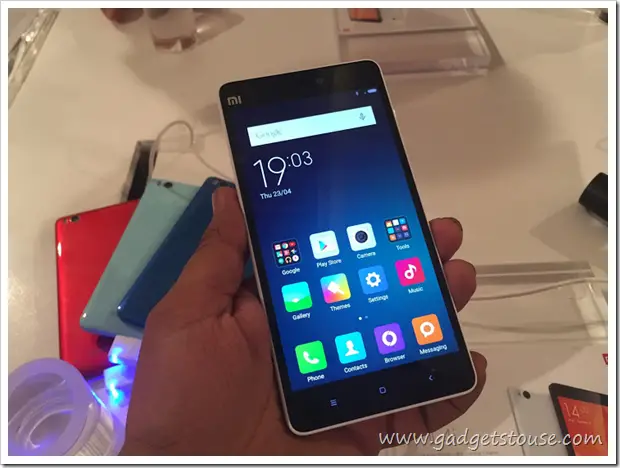 Xiaomi Mi4i Quick Specs
Display Size: 5 Inch IPS LCD OGS with, 1920 x 1080 Full HD resolution, Corning OGS solution for Gorilla Glass 3 like scratch resistance.
Processor: 1.7 GHz Snapdragon 615 Octa Core (Quad core 1.7 GHz Cortex-A53 + quad-core 1.1 GHz Cortex-A53)
RAM: 2 GB
Software Version: Android 5.0.2 Lollipop based MIUI 6
Primary Camera: 13 MP AF camera with Dual Tone LED flash, F 2.0 Wide angle lens
Secondary Camera: 5 MP, With F1.8 Lens
Internal Storage: 16 GB
External Storage: no
Battery: 3120 mAh battery
Connectivity: 3G, 4G LTE, Wi-Fi 802.11 ac, Bluetooth 4.0 with A2DP, aGPS, 3.5mm audio jack, FM Radio
Others: Dual SIM – Yes, both support 4G, USB OTG – Yes, LED Indicator – Yes
Xiaomi Mi 4i India Unboxing, Review and Everything You Need To Know [Video]
MIUI 6
MIUI 6 in Xiaomi Mi 4i is based on Android 5.0.2 Lollipop (and we are happy that it isn't based on v 5.0). The interface design and performance isn't much different from what we have seen and liked in kitkat based MIUI 6 on Redmi 2 and Xiaomi Mi3.
Some options have been rearranged, some have been renamed and a few minor tweeks have been added, but it is mostly the same stuff. You can now select from 4.5 Inch or 3.4 Inch screen size in single in One-handed mode, which also finds a place in settings menu. Emergency broadcast have also been added, though i didn't get any earthquake alert so far.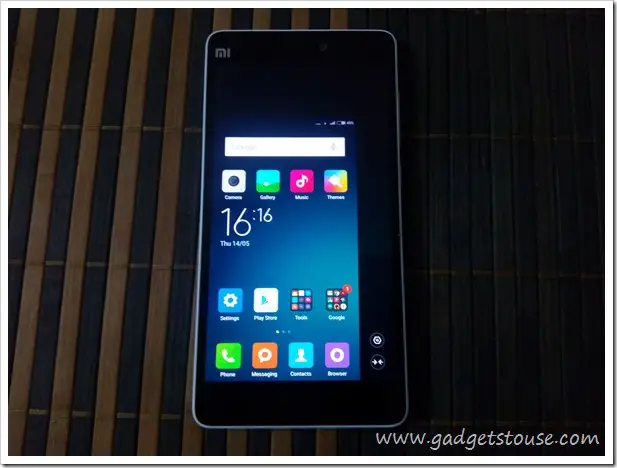 I like the Android L keyboard and that is the best addition Lollipop brings to MIUI 6 for me. Other pre-installed apps like mail, music player, etc have also been refined. We have given good reviews to MIUI 6 in the past, and that is something we stick to even now. The UI however is not light and snappy as stock lollipop ROM or as Cyanogen OS 12, but it's vibrant with loads of colors and is quite intuitive.
Design and Display
The best part of Xiaomi Mi 4i is its slim (7.9 mm) and light (130g) design and its gorgeous display. Since its Xiaomi and since polycarbonate is involved, comparisons with iPhone 5c are inevitable, but in my opinion that is just more waste of breath. It is nothing like iPhone 5c.
The Xiaomi Mi 4i is every bit as premium as you would want it to be. Xiaomi has indeed paid meticulous attention to details and crafted a beautiful soft touch plastic unibody device. Button and port placements is perfect. The device is compact in spite of the 5 Inch display (71.7 percent screen to body ratio) and the form factor should appeal to all class of users.
The back cover doesn't accumulate scratches easily and still wears its novelty after a couple of weeks of rough handling. Xiaomi claims it has included an anti-grease coating which will even let you wipe off ink from the rear panel.
There is unobtrusive Mi branding on both front and rear side. The speaker grill is present on the back surface, though it would have been better placed on the lower edge. There is a tiny lip below the speaker to avoid sound from being completely blocked when the phone rests on flat surface.
The 5 Inch Full HD IPS LCD OGS Display is purely stunning. Viewing angles, color calibration, sharpness and brightness are all perfect. Xiaomi has included a Sunlight Display technology, which adjusts contrasts for better visibility under sunlight. This works as advertised. Even under direct scorching Delhi summer sun, text was legible, and in mixed lighting display looks great. The option to tweak color saturation has been removed, but it won't be missed.
The display uses a custom Corning OGS touch, which is as scratch resistant as Gorilla Glass 3. Display adjustment with light is handled by a separate chip for battery conservation.
Performance and Heating
The Xiaomi Mi 4i has second generation Snapdragon 615 processor and it handles MIUI 6 better than Redmi 2. All day to day operations are smooth and without any lag. It handled everything, including demanding tasks without any issue, even in standard mode. Performance mode will give you more horse power, but at the expanse of more battery consumption.
Out of 2 GB RAM, around 900 MB is free on first boot, and after one day usage, this will go down to 300 MB, but that is just a number. Android OS doesn't handle RAM like your Windows PC. MIUI eats RAM faster, but that doesn't affect device performance or multitasking. If you still fret low RAM, there is a RAM cleaner which works great and can be accessed by taping menu navigation key.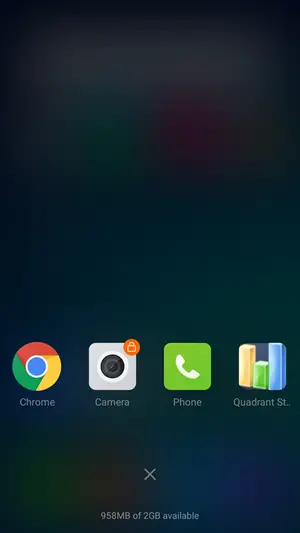 Interestingly, you can reserve a place for apps you frequently use in RAM by swiping them down. Your choices will be retained after reboot. This will help you access frequently used apps faster. We used this feature to keep camera app in RAM, to avoid delays in firing camera app, which could result in us missing precious moments.
Benchmark Scores
| | |
| --- | --- |
| Benchmark Standard | Score |
| Quadrant | 26261 |
| Antutu | 38416 |
| Nenamark 2 | 60.0 fps |
| Vellamo Metal (single core) | 1080 |
Heating plagued Mi3 and is an issue with Mi 4i too. However, the heating isn't terrible. A 25 minute long cellular call outdoors didn't heat the device. On other occasion, downloading a 300 MB video file and watching the 1 hour long episode didn't heat the device either. But at occasions, downloading multiple apps, transferring apps using Bluetooth or 40 minutes of browsing heated our review unit beyond what is considered normal.
A 30 minutes session of Candy Crush didn't result in any abnormal heating and thus casual games will work well, but long photography sessions and intensive gaming raises temperature. Perhaps this will be fixed in next OTA update.
Camera and Internal Storage
The Rear camera 13 MP camera is an excellent performer in broad daylight and outdoors. In artificial and low light, camera performance dwindles. You have to remain stable for good shots and there is visible noise too. In artificial light, shots tend to become grainy.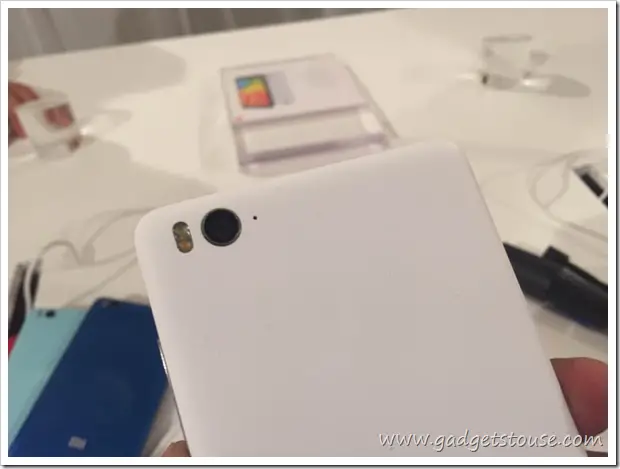 Xiaomi has provided an image stabilization option for videos and you can change color saturation, sharpness and contrast for photographs. But for most average consumers, default settings will work best. Dual tone flash and HDR mode work well too.
Front camera is a good for shooting selfies. So, if you are on a trip, the Mi 4i camera will be an absolute treat. Camera performance is definitely one of the best compared to what we have come across in the same price range.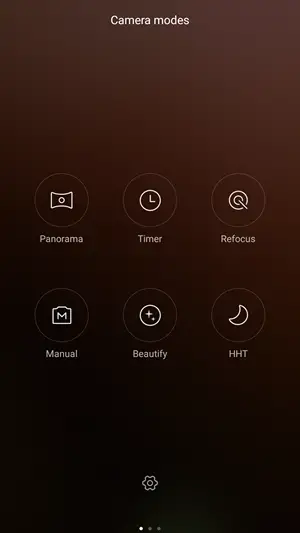 Internal storage is 16 GB, out of which around 10.5 GB is available for apps and media. Power users can consume this much in a week and thus, this is a limitation and Achilles heel for Xiaomi Mi 4i. There is no MicroSD card for storing media content separately and we have been relying on OTG flash drive for media content. Nevertheless, there are several basic users i know, who can make ends meet with the available storage.
Xiaomi Mi 4i Quick Camera Review, Low Light Performance, Refocus, Manual Focus Overview [Video]
Camera Samples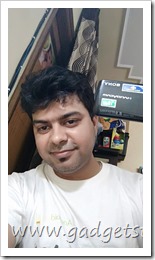 Battery Life and Other Features
In standard mode, with auto brightness on, Xiaomi Mi 4i can comfortably carry you through one day with moderate to heavy usage. Battery life isn't stellar and we would have expected more from 3120 mAh battery, but it shouldn't be a deal breaker in any way for moderate to heavy users.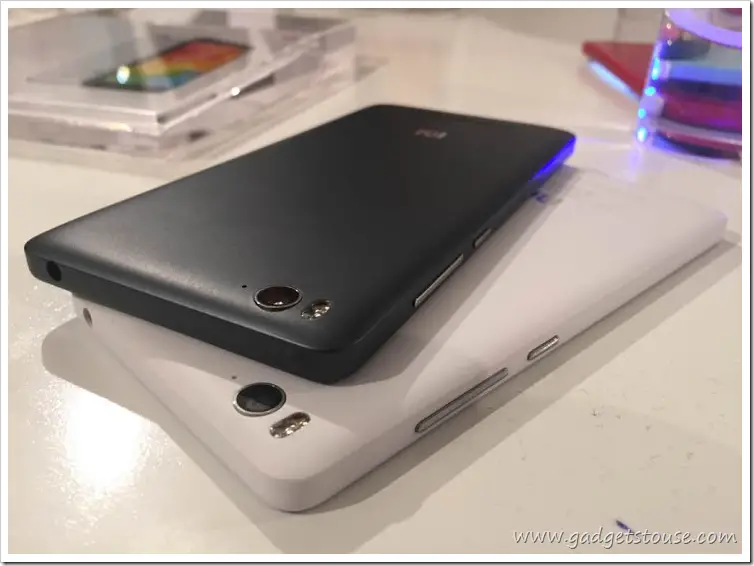 Antutu Battery tester score is 6249 which is better than Mi3, but below Zenfone 2 ZE551 ML 32 GB. 40 minutes of browsing with full brightness reduced battery by 11 percent, 16 minutes of HD video playback depleted it by 4 percent and 35 minutes of gaming decreased it by another 12 percent. These tests were carried out using LAB501 Battery Life test app at full brightness in standard mode. Gaming was tested in performance mode.
Call quality is excellent. You can record calls and both Micro SIM cards support 4G, but we couldn't test that as there is no 4G coverage in our area. Loudspeaker is average, nothing too special nothing too loud. Audio output from headphones is very good.
Conclusion
Xiaomi Mi 4i does most things right, but the old adage of "Nothing is perfect" painfully holds true. Limited storage and some inconsistent heating are some negative aspects. All said and done, Xiaomi Mi 4i is a very solid offering and considering other option in the same price range, it would be very tough to let go of it and choose something else, in spite of its limiting factors. There are several classes of users and those who can sail with 10 GB storage won't be disappointed. Xiaomi Mi4 surely offers premium flagship grade Android experience.