It's a surely understood truth that a smartphone which is not connected with the Internet is of no use at all. No real way to see your email inbox, to chat with your friends or surf the Internet.
On the other side, internet data plans are truly costly, and when you go over your month to month usage limit, the expenses begin heaping up. Apps like Facebook and 9Gag are known to be data hungry app, and on the off chance that you begin transferring pics, videos and look at profiles throughout the day, you may discover yourself with no data left.
To save you from such unbearable situations, We've selected the top 5 apps to help you record / Log your mobile Internet data usage.
My Data Manager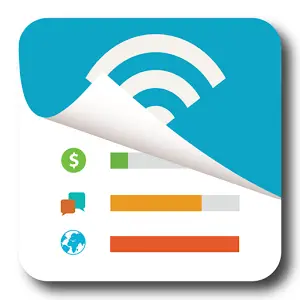 My Data Manager is the a very easy to use app for helping you take record/log of your mobile data usage and help you save a lot of money on your monthly phone bills. By using this app you cant track your data usage, monitor which apps are using the most data & ensure that you don't go over your monthly data limit and prevent you from hefty over limit charges.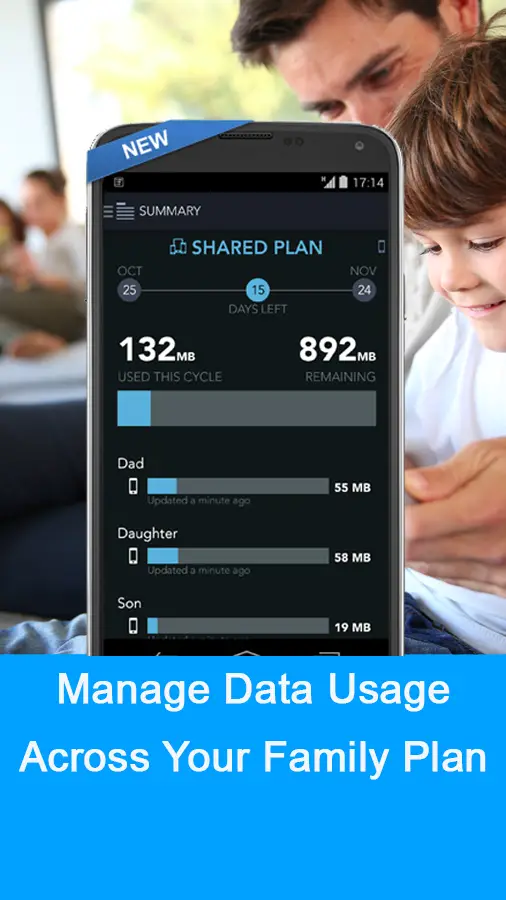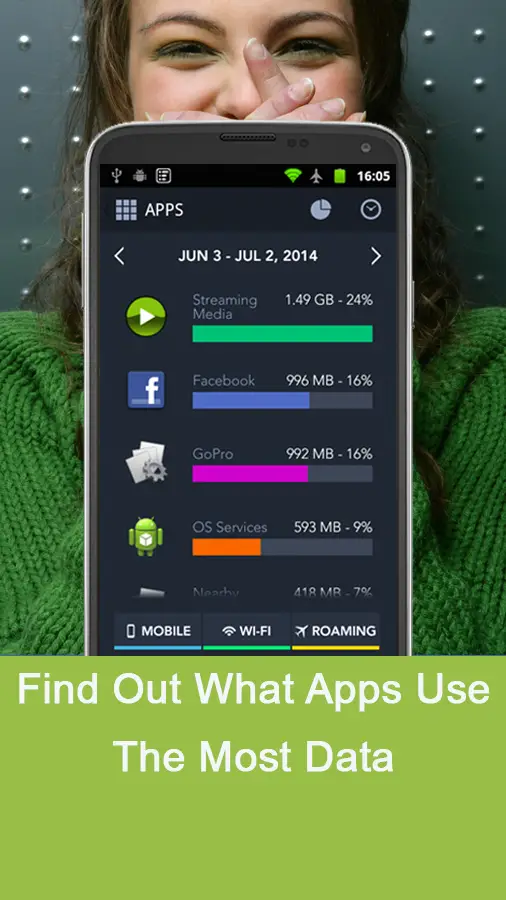 Pros
Easy to use & Simple Visual Design
Monitors Data Usage of all apps
Set up alarm to prevent over limit usage
Cons
Data usage accuracy may vary
Mobile Counter – 3G, WiFi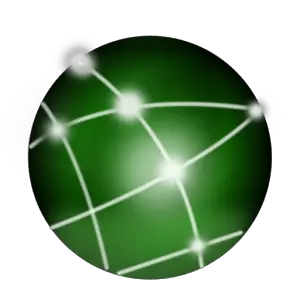 Since some network providers like to work with data blocks (100kb), sometimes data logging apps can render inaccurate data due to this. Mobile Counter – 3G, WiFi moves beyond this issue by figuring both data blocks traffic and usual data traffic activity. This feature helps you follow along with precision of your data usage information. Additionally, you have the alternative to export your history to your SD card or to compute potential expenses for your mobile data usage.
Pros
Records data usage upto higher accuracy.
Export Data history to external SD card.
Cons
UI Design is not so attractive.
Data Traffic monitor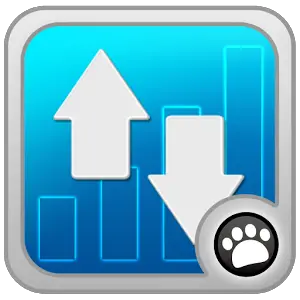 A straightforward application with a basic task: to give you the best accurate information on your mobile data usage activity. Furthermore, this app finishes this task without blemish. You should simply set the maximum usage limit of your mobile data and the application will tell you when now is the ideal time to go offline. Additionally, on the off chance that you feel that your data speed is lower is running lower than common, or that an application is chugging every one of your valuable MB of data pack, then you have the choice to see which application is the guilty and stop it.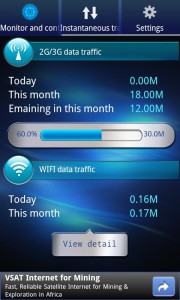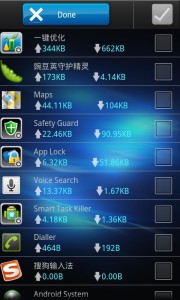 Pros
Logs instantaneous data traffic.
Notifies the user when reached maximum data usage limit
Cons
Data usage accuracy may vary.
3D Watch Dog Pro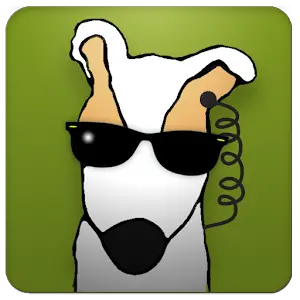 3G Watchdog Pro is an extraordinary application for perceiving the amount of data usage activity you have done. What's more, with its advanced algorithms, it can let you know the amount of time will your data pack will last at your present usage rate. A superb application that anybody ought to have. This can help you plan your mobile data usage very well in advance and gives you a accurate idea of how much MB data pack you really need to manage your needs.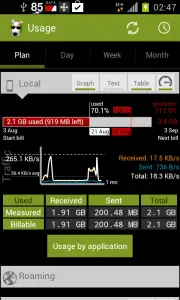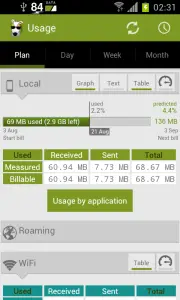 Pros
App UI Designs is very attractive.
Real time traffic graphs.
Advance data usage prediction feature is unique & very useful.
Cons
It doesn't come free of cost.
Data accuracy may vary
Data Usage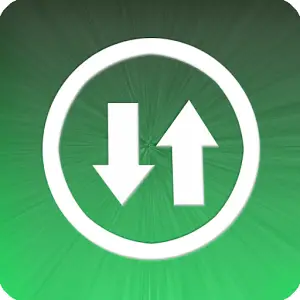 Data Usage is one of the most popular mobile data usage monitoring app from iOS  and now it is also available on android play store . It is offered free for limited time and it is really useful for monitoring mobile data and Wifi usage activity in real time. It can also predict or forecast when you will reach your maximum data limit as per your daily activity and can set daily usage quotas as per your needs.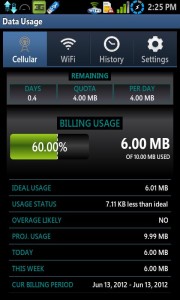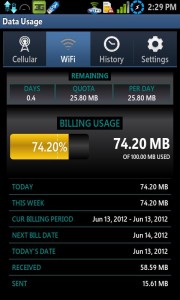 Pros
Can set monthly, weekly and daily quota limits
Real time usage statistics.
auto reset on billing period end.
Cons
Data usage accuracy may vary.
Conclusion
These apps are really helpful in saving your from hefty over usage charges from your network billing operators.You can set your maximum usage limits by using these apps and enjoy care free surfing through your smartphones and monitor which apps are taking data more than required normally.
If you have any related queries or questions, Do share it with us in the comments section.