Have you ever had a song stuck in your head so bad that you want to just listen to it back to back, or probably you saw a nice video somewhere and you feel like watching it over and over again? Well, don't worry, we have you covered. There are certain applications for Android, iOS and Windows Phone that will help you to play your video back to back non-stop. We have compiled a list of the best apps for you here.
Play Video in Loop on Android
For Android devices, there are certain specific video players that can play your video in a loop continuously without any input from the user. Most people use VLC Media Player or MX Player on their Android smartphones, but MX Player has the option to loop your video indefinitely for you. If you don't use MX Player, go get it from the Google Play Store today. Here are the instructions to loop the video on your device.
Recommended: Top 5 Ways for Free Family, Friends Location Tracking in Real time
MX Player
In order to loop the video that you're playing indefinitely, when the video is playing, choose the three vertical dots on the top right of your screen. Then go to Play and under Play, choose Loop one. After you've enabled this option, the Loop All option (that is set to true by default) will be unchecked and your video will loop indefinitely on your device.
Play Video in Loop on iOS
If you're an iOS user, the probability that you use the default video player on your device is really high. And the default video player on iOS does not support the option to loop your video indefinitely. Thus, for looping your video on iOS device, you can use an application called "CWG's Video Loop Presenter". It is available on the Apple App Store for free.
CWG's Video Loop Presenter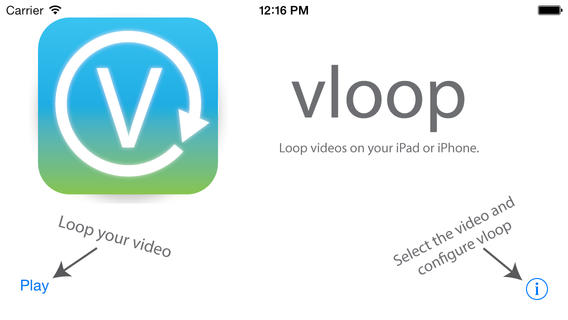 The free version of this application allows you to loop a single video indefinitely, but if you need to create a playlist to loop multiple videos, you can do so by making an in-app purchase. To create a loop, install the application and then connect your device to your computer. In iTunes, you will find this application under "apps" section of iTunes and you can add the files to loop here. Next, open the app and play the video you want to loop. It will start looping the video indefinitely for you.
Play Video in Loop on Windows Phone
Windows Phone is not an exception either. There are apps available in the Windows Store that allow you to loop your video indefinitely. Again, the default video player does not support this and you need to install a third-party application to meet your demands. For your Windows Phone device, you can use "MoliPlayer Pro". It can be downloaded from the Windows Store, but it is a paid option. However, you can use the "try and buy" feature with this app and try it for 15 days before actually purchasing it.
MoliPlayer Pro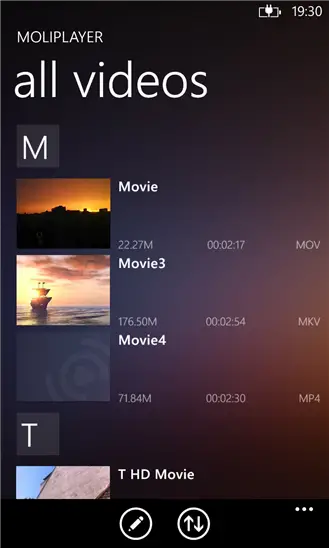 MoliPlayer Pro is an interesting application and allows you to play your videos with a variety of features. But for the limit of this article, let me focus on the video loop functionality. It allows you to loop a single video indefinitely or loop a series of videos indefinitely. You can go to Settings and then Playback options and choose repeat single to repeat the current video indefinitely. It's as simple as that.
Conclusion
No matter which mobile operating system you use on a day-to-day basis, there is a workaround for every operating system in its respective app store. You just need to download the right application for your needs. If you know a better alternative to any of the listed applications in this article, feel free to tell us about that in the comments section below.