We all have been in a situation when we forget where we left our phones. The best thing you can do is take anyone else's phone and give yourself a call. What if your phone is on silent mode? Here are some apps which can help you in similar situations
Android Device Manager
Android device manager is available by default in all android phones. You can navigate to Google settings>> Security and enable Android device manager if it isn't enabled by default. Rest is simple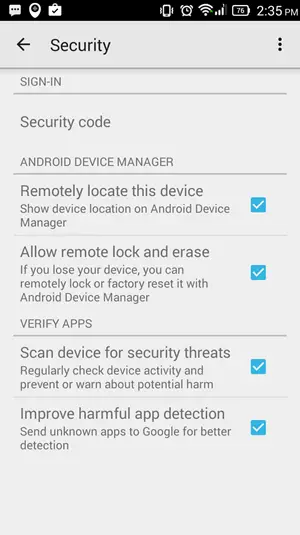 Just open Google or Google chrome from your PC or Mac and type "Find my Phone" in the search box. The first result will be from Android device manager. You can click on the Ring icon to ring your device in full volume even if Silent mode is enabled.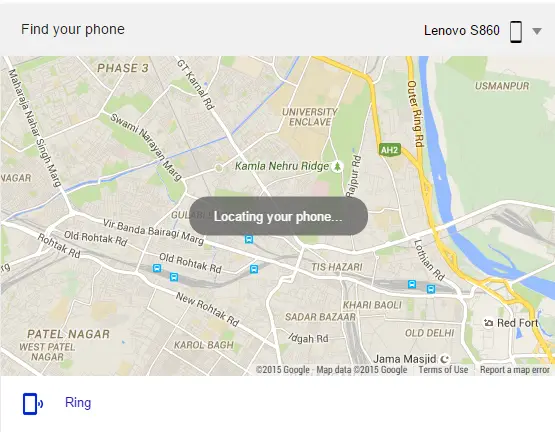 Pros
Available by default in all Android phones and is resource efficient
Can also be used to remotely erase data in event of theft
Cons
Needs WiFi or Data connectivity to work
Wheres My Droid
Wheres My Droid has been around for some time and enjoys a rating of 4.5 stars on Google Play store. The app allows you to trigger several actions, including enabling GPS, Ring your phone, trigger camera and several more, simply by sending a trigger word in the SMS.
You can also signup for the commander feature which allows you to trigger these commands from your PC. If your phone is not connected to WiFi or data, you have much better chances of sending an SMS through to your droid.
Pros
useful when your phone does not have internet access. SMS has the best probability of penetrating all barriers and triggering your device
Several other useful trigger options are present in the app
Clap to Find
Clap to Find is another app which you can download and install if you find yourself misplacing your phone too often. The app can set your phone ringing just by clapping, even if you left it in silent mode.
When you first download the app, you will have to configure it. The app will ask you to clap and will record your sound. It will prompt you for permission to run in background. You can also set call sensitivity before you enable the app. The app works only when the display is asleep.
Pros
You can set your alert music
You can have sound, vibration and Flash alerts
Your phone need not be connected to WiFi or data network
Cons
There is no option to switch off ring before preset time
If you set sensitivity to maximum level, the app can get triggered by day to day noises.
Find My Phone (Android Wear)
You might leave your phone behind, but your Android Wear smartwatch is securely strapped to your wrist. With this simple app you can ring your phone just from your wrist even when you left it in silent mode.
This works effortlessly. The app can also remind you if you leave your phone behind. So, if you leave your phone in the coffee shop nearby the app will alert you.
Pros
You don't have to login other devices
You get alerts if your phone moves out of range
Conclusion
These are some of the apps you can use to locate your lost phone. They won't help you much in case your phone is stolen, as most thieves are smart enough to power off devices immediately. Each one of us needs to track lost phone from time to time and these apps can help.