In this modern age of High-end lifestyle there are many people around us who don't need a highly branded smartphone with top notch Blah blah features, but just a basic calling and texting budget device with few of the basic features like music, a basic camera, radio and its good if the internet works else there's no issue.
Today I have brought something for them, Yes you heard it right today I am going to revamp your memory with few familiar budget feature phones which are similar to their real ancestors (i.e. Nokia 3310, Nokia 1100) which were in high trend around a decade ago.
Nokia 105 (2015)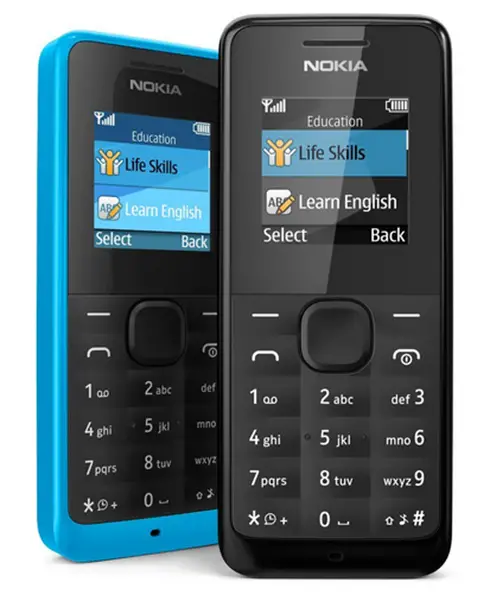 Nokia is now no longer an independent company, since the sale of its X series, Lumia and Asha division to Microsoft. However a fact known by less people is that the company still retains it tiny feature phones division. So the Brand recently launched one of its new budget friendly feature phone, the Nokia 105 and Nokia 105 Dual sim. The device is small, light weight (69.6 grams), can store upto 3000 contacts, has a flashlight and other basic features like calendar, radio, reminders etc. The market price of the single sim variant is around Rs. 1100 and that of Dual sim variant is roughly Rs.1250.
Nokia 220 (2014)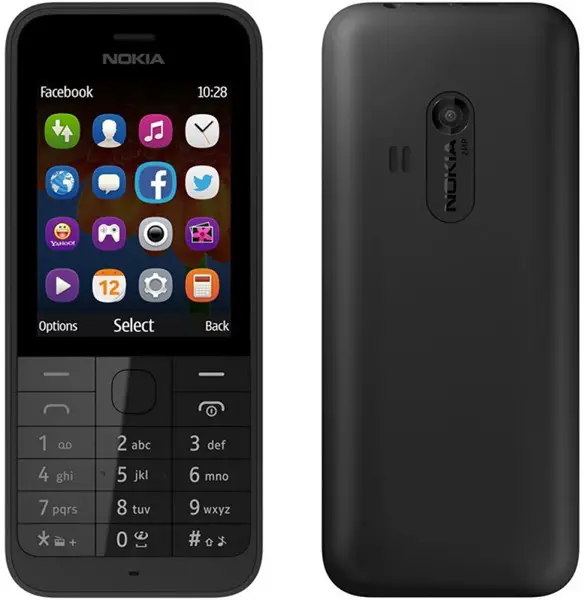 The next smartphone I wish to put in the list is the Nokia 220 launched back in 2014. The device had a really decent look and nice amount of attractive colour options. The Nokia 220 is 2G enabled, could store unlimited contacts, expandable internal storage option with a 32 GB Micro-SD card, Dual sim is optional. The Nokia 220 also features a really basic 2 MP Camera. As a set of additional feature the device has Bluetooth, Radio, MP3 & MP4 Player, Organizer etc. Supported by a 1100 mAh it could run music for upto 51 hours. The device is price at just Rs.2600.
Nokia 107 (2013)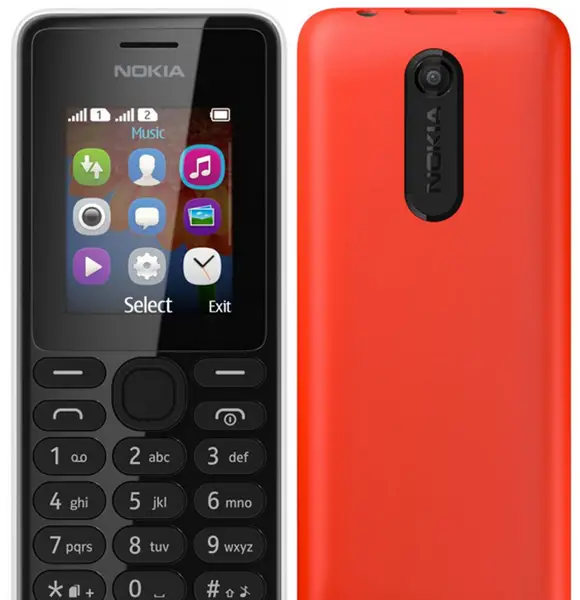 Yet another device from Nokia is Nokia 107. The device is just as basic as the newly released Nokia 105, but is 2 years old and has features of that period. The Nokia 107 has optional Dual sim variant, 2G functionality, Flashlight, could store contacts upto 500, 16 GB Expandable internal memory option via Micro-SD card. On the basic feature the device has radio, calculator, MP3 player and other basic features. The Nokia 107 got its power from a big 1020 mAh battery which is indeed big for such a basic feature phone. The Nokia 107 comes for Rs.1749.
Samsung Guru E1282T (2013)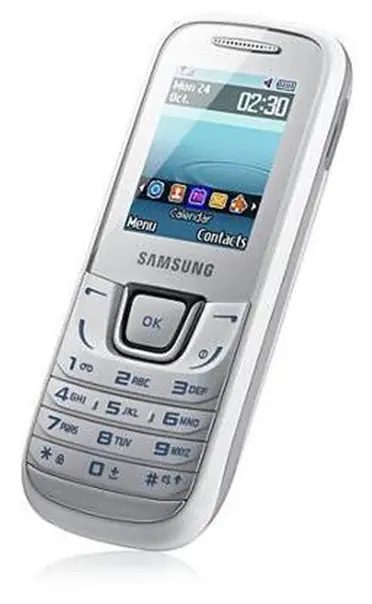 Coming to Samsung, the company also has a feature phone division apart from its high-end Galaxy Smartphones. One of its budget feature phones is Samsung Guru E1282T launched back in 2013. The phone has 2G internet, could store upto 1000 contacts, has Dual-sim and side features include radio, MP3 player, photo viewer etc. The phone has 3 colour option – Black, White and Blue. The phone came for a really budget price of just Rs.2000.
Samsung E2252 (2012)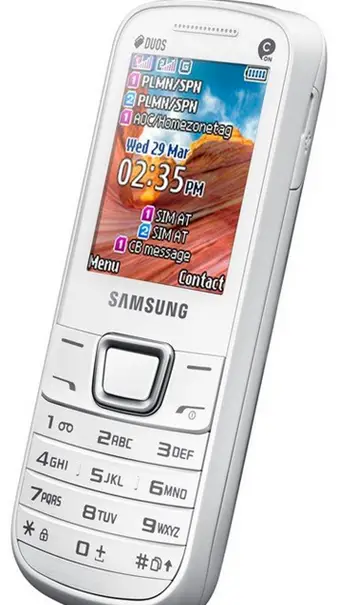 The oldest phone in our list is dated back to 2012, which is the Samsung E2252. And as a matter of fact a 3 year old device is still available in the market and people still buy it. The reasons are expandable storage via 32 GB Micro-SD card, Dual Sim, and a VGA camera and other features include SMS, MMS, Email, Radio, Mp3 player, Mp4 player and a 1000 mAh Battery. The device is available at just Rs.2700.
Conclusion
Above I have mentioned the 5 budget smartphones from two of the most popular mobile brands Nokia and Samsung. The benefit of buying a feature phone is that it lasts really long on battery and usage, as well as you could get a good bargain for your local retail shop. No matter how much we consider these devices out-dated, these are always going to stay in trend for a particular group of people. Your comments and Feedback are welcomed.