Airtel users in Delhi-NCR have been waiting for 4G connections for a very long time now but soon the wait may be over as Bharti Airtel has planned an event scheduled on June 18, 2015 in Delhi, In which the company is likely to announce the roll-out of Airtel 4G in Delhi-NCR. Bharti Airtel has slowly but steadily rolled out their 4G connection in most major cities of India like Chennai, Hyderabad,  Vishakapatnam and Mumbai. Delhi is the only one left so far. The invite sent by the company has an Airtel logo on it and says 'It's Time' which makes us believe that Airtel customers in Delhi-NCR will be getting 4G speeds on their phones pretty soon.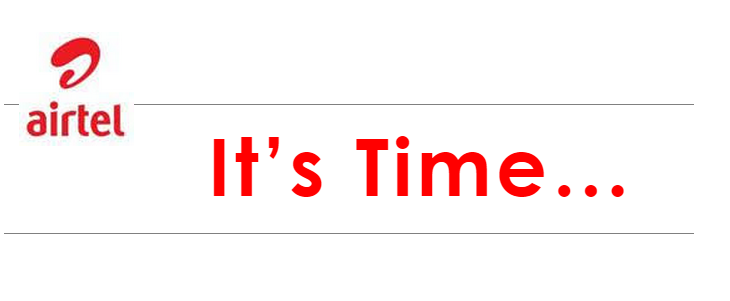 Here are a few things you can expect from 4G LTE in Delhi
Pricing
In recent past the company has had some bad publicity with their "Project Zero" but surprisingly the company has not charged anything "extra" for the 4G speeds in any of the previous cities. We mean to say if you are an existing airtel 3G customer then you can get an option of free 4G upgrade.
4G Bands
Airtel is currently launching 4G connection in 2 bands in India first being '2300MHz TDD-LTE band (Band 40)' and the other being 'FDD-LTE 1800 MHz (Band 3)' which really doesn't make a big difference from the customers point of view but you do need to be a bit careful while choosing phones if they are compatible  with the 4G bands available in your city.
Not For All
There have been reports that Airtel is not offering APN settings for all 4G enabled phones. What this essentially means is that the company is trying to manipulate the service that they are offering with those brands who agrees to pay Airtel, but all these incidents were reported during the initial stages of the 4G roll out and there have not been any much buzz regarding this issue in the near past. Still it will be good for all of you guys to consult Airtel customer care center before you buy your next 4G phone.
Speed
Airtel says that they are offering speeds upto 35 mbps but people have reported that the speeds rarely touches near to 35 mbps but the speeds remain between 15 – 25 mbps (depending on the location and strength of the network) the speeds are good for the price (no extra cost form 3G to 4G).It will be really interesting to see whats the quality of connectivity Airtel is able to offer us in Delhi-NCR.
Conclusion
To conclude we must say that the wait is finally over for the 4G speeds in Delhi-NCR for at least Airtel coustomers. We all have been waiting for this for a long time now. It will be really interesting to see what all Airtel brings to the table in their event. We will surely keep you all updated so, do check back for more details.