Google recently launched two new low cost Rockchip OS chromebooks in India. The popularity of chromebooks is soaring high because of the performance they offer at low price point. Do they make sense in a country where internet is sparse? Let's take a look at some Chromebook questions and answers.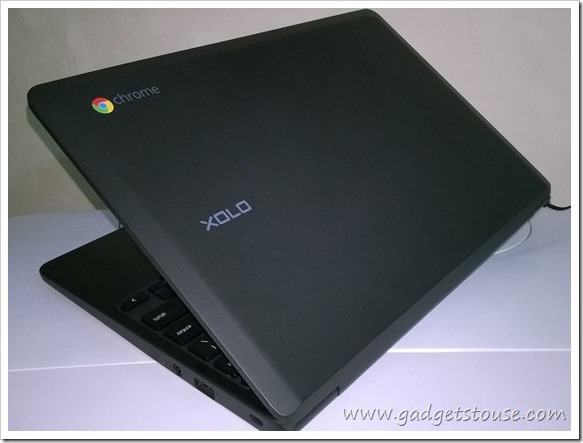 Questions – What is a Chromebook?
Answer – Chromebook machine is an unconventional laptop which ditches Windows, Linux, Mac and all familiar operating system and runs Googles ChromeOS, which is essentially Google Chrome. It is like extracting Google Chrome from your PC and running it separately on a different machine.
Questions – What can I do on a Chromebook
Answer – You can surf the internet, use MS office, Google Docs, Edit photos and videos and do 90 percent of the stuff most people do on their laptops.
Questions –  Can I install software I use on Windows PC on a Chromebook?
Answer – You can not install customary Windows PC software on a Chromebook. You will have to download apps from Chrome Web Store, which open in new Google Chrome tabs and there are apps available for all basic tasks users engage in. With an active community of developers and increasing popularity of chromebooks, list of things Chromebook can't do is getting shorter each passing day.
Question – Can I run Android Apps on Chromebook?
Answer – You can run a few Android apps on chromebook. Apps which require Google Play Services won't work. You can head on to the recommended tutorial below to know how to run Android apps on Chromebook or in Chrome browser of any PC.
Question – What are advantages of buying a Chromebook instead of regular Laptop?
Answer –  Google Chromebooks can perform several tasks more efficiently than a regular Windows running laptop and are much more cheaper. If your primary usage is related to Internet, Chromebook will be a relatively inexpensive, light and fast alternative to a regular Windows laptop. Google offers 100 GB of Google Drive storage for 2 years, which means you can store your work on the cloud and access it from anywhere. Chromebooks also have very less boot time and offer 8 to 10 hours of backup. Chrome runs better and faster on most Chromebooks then it does on low cost laptops.
Question – Are Chromebooks secure?
Answer – Yes, Chromebooks are very secure. ChromeOS is perhaps the most secure OS. Chromebooks have a verified boot mechanism, which can't be meddled with without physically tempering the chip. App threads and memory is separate, and updates are applied automatically. All this makes Chromebooks more secure compared to other OS, but they are still fallible.
Question – Can I work offline?
Answers – You can access documents offline, edit them, write new ones, watch movies or read. There are several apps which won't work offline, but Chromebooks are not as heavily reliant on an internet connection as most people fear. Basic users can't do much more on a regular laptop without an Internet connection either.
Question – Can I Play games?
Answer – You can play certain games available on Chrome webstore, but Chromebooks aren't meant for gaming.
Questions – Isn't limited storage a major limitation?
Answer – Chromebooks don't offer much internal storage. Usually 16 to 32 GB native storage is present on the device, but you can always insert an SD card or connect a secondary flash drive for more. Google offers 100 GB of drive storage for 2 years with every Chromebook purchase.  This is a limitation for those who don't/ can't live on the cloud, specially in India where connectivity is a major issue, but for most practical cases, SD card helps.
Question – Is 2 GB of RAM good enough for Chromebooks?
Answer – Yes, Chromebooks are more efficient then Windows PC and can run fine on Chrome. There are several performance improvement option too. You can create a 2 GB Swap, and since there is only  16 GB onboard storag, you can easily backup and Powerwash it to factory settings without loosing app and other updates.
Questions – What are other limitations of Chromebook?
Answer – Some software associated with devices like printers, Smartphones and other gadgets are primarily made for Windows OS and might not run on your Chromebook. Usually number of ports is also limited and less than what other laptops can offer. If there is a particular software which you have to use and substitutes are not an option, they might not be available on the Chromebook. Besides, if you don't like Google Chrome browser, you can skip Chromebooks too.
Question – Is the Keyboard similar to what I am used to?
Answer – Capslock key is replaced with search key which takes you to Google search, recent apps and Google Now, but you can easily change this from settings. For temporarily using capslock you can also press Ctrl+Search to turn it on/off.
Question – Can I connect usual printers, projectors and external hard drives?
Answer – You can connect most modern printers with WiFi printing. Connecting projectors is challenging. Connecting USB port based storage devices and peripherals won't be any problem at all.
Question – How much do I have to pay for a Chromebook?
Answer – You can buy Nexian Chromebook starting at 12,999 in India. In our review, we found these low cost Chromebooks to be better alternatives to low cost laptops.
Question – Is a Rockchip Chromebook inferior to Intel powered Chrombooks?
Answer – In basic usage, Rockchip SoC worked well for us, but yes in theory, there might be a few old apps designed for Intel chips which are incompatible with ARM architecture based Chromebooks?
Conclusion
The transition to Chromebook comes with a natural resistance, perhaps because of us being habituated to particular OS platforms. Resistance can be even more if you don't like to live on the cloud. All said and done, the advantage of great performance at lower price is a compelling one and Chromebooks are well suited for anyone looking for laptop portability, without shelling out too much money. It can't completely replace your Windows PC, but is much more than a glorified browser and capable enough to satisfy most people.